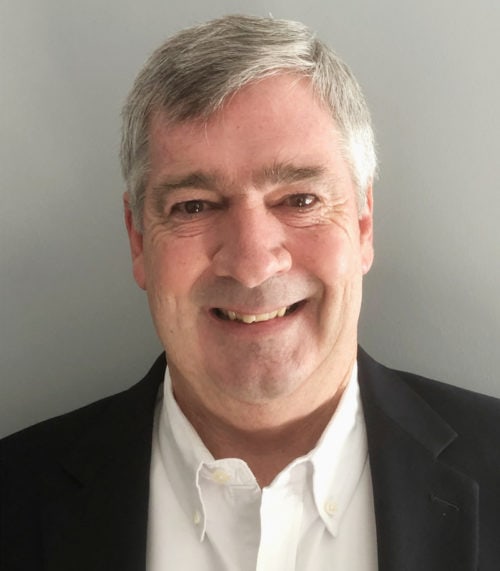 When asked for his title, Ken Rohan is perplexed and has to think about it. He then replies, "US Sales Director for Conrex Steel Ltd." Living in Cincinnati, Ohio, Ken has been handling sales for Conrex Steel as a one-man operation for about 35 years. "The manufacturing industry is quite interesting," says Ken, "even after all these years, I'm still learning, and I really enjoy touring fabrication shops."
Ken began his career with the Canadian Lukens Steel division based in Toronto, selling their products in the United States. Lukens Steel was one of the largest steel producers in North America at the time. They manufactured thick pressure vessel heads and pressed them cold as well as hot – their ability to do both processes differentiated them from the competition. Having previously acquired Lukens' competitor C.E. MacPherson in 1993, Canerector purchased Canadian Lukens Steel. As part of Canerector's acquisition strategy, C.E. MacPherson focused on the production of small heads while Lukens, under their new name of Conrex Steel, manufactured larger ones, generating synergies through the years. "There might be two fabrication sites, but we work as one," Ken asserts.
Without prior experience with manufactured engineered products, Ken had to quickly familiarize himself with the manufacturing business. He also had to overcome the challenge of convincing American companies to consider buying from a manufacturing business in Canada. However, over the years, Conrex has built a solid reputation among its competitors. "Our shop is the best at what they do. We have the best products and best quality. The shop team is making my life easier by being so good at what they do," says Ken modestly. Despite Ken's humility, the team at Conrex knows the work and dedication needed to attract and maintain potential customers.
Confident in the products and the team that manufactures them, Ken travels all over the USA to promote and sell Conrex's products. Much like the company, Ken has had to adjust to the changes in the market. Shifting his focus from the pulp and paper industry, now Ken mostly targets the Southwest, a hot area for the petrochemical industry where the bulk of Conrex's work has been in the past six years.
Ken has also had to adjust to the technological developments in sales itself. As a traditional salesperson, Ken much prefers good old fashioned cold calls – knocking on the doors of potential customers to build a relationship. "I really enjoy visiting customers in person," Ken says before adding, "Seeing them face-to-face gives me a better understanding of their needs and it's also easy to gain their trust." To be a salesperson, you have to be social and enjoy people in general, interacting and building relationships with them as well as learning more about them, like visiting their fabrication shops. This is what Ken loves the most about his job. However, Ken acknowledges that a combination of both methods is best for sales—in person cold calls with visits and the use of digital communications, such as a presence on LinkedIn and using a CRM.
Walking down memory lane, Ken remembers one of the most challenging jobs in his career. More than 20 years ago, Ken came in contact with a large company in Mexico looking to build large, erected propane gas spheres. This project involved the manufacturing of about 50 spheres, specialized structures requiring unusual shop equipment to manufacture. Conrex had the necessary manufacturing equipment and knowledge to press the shell plates while TIW Steel Platework, a sister company, had sphere construction and design expertise. Working together, the companies submitted a price even if the job sounded to be too good to be true. It ended up being a very profitable and fun project! Ken recalls it as one of the toughest jobs in his career, but a very rewarding one to be part of.
With recent investment and improvements to their shops, Conrex's team has big plans for their future, including offering sphere tanks once again. However, this time Ken will be watching from the sidelines. After 35 wonderful years at the company, Ken's retirement is fast approaching in January 2022. Having thoroughly enjoyed his work, Ken adds that if asked, he would continue to help without any hesitation. "You see, the fact is, I don't consider it work! It's fun!" Feeling lucky and blessed to have worked with this fantastic team, Ken will miss the people most and the travel the least. A family man, Ken preferred to travel than uproot his family from Cincinnati, as he wanted his three children to grow up with their cousins and extended family. Now all grown up, they have begun their own families. Ken proudly speaks of his four grandkids, and fifth on the way this December. His retirement plan is to stay home and spend as much time as possible with them. Congratulations to Ken for a well-deserved retirement!