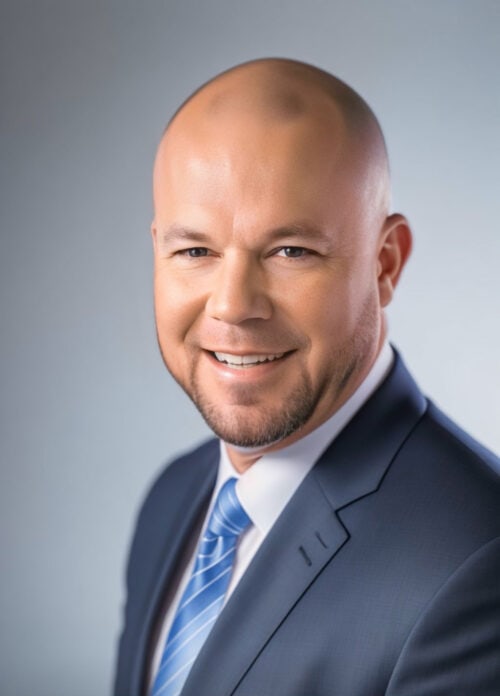 There's just so much to like about Jon.  If you've met him, you already know.
Warm smile.  Mad about golf.  Jordan, Kobe, and sneaker aficionado.  Devoted family man.
He is truly a sports dude for all seasons; he loves golf, basketball, skiing on regular water, and the frozen kind.  And about those shoes?  He's collected them since 1996 and now has a couple hundred pairs!
Jon and Lindsay are blessed with their three children, Phoenix, Memphis, and Waverly.  They are deeply committed to the charity they formed in honor of their daughter Aspyn.  You can learn more about their important work by visiting www.aspynarrows.com where they look to share their profoundly personal story while educating and empowering young families.
Jon is a proud Native American of the Creek Nation Tribe and a Northeastern StateUniversity graduate.
He knows our business inside and out and is celebrating ten years at Prescor.
We chatted recently about what makes him tick, about his long career with Prescor, and his enthusiasm about it becoming part of The Conrex Group of Companies.
"I was beyond excited to hear the news that Prescor was joining The Conrex Group of companies," he says.  "There is nothing better than teaming up with a company that shares the same values.  Values like on-time delivery, for example. The customer's resources are important to us; the vessel can't be made if the heads aren't in the shop.  There couldn't have been a better company to partner with. I couldn't wait to share the amazing news and be able to offer the largest tank head assortment in the industry and more to our customers."