Discover the Segmental Tank Heads Advantage at Conrex Steel
At Conrex Steel, we specialize in the fabrication of segmental tank heads (multi piece or segments), servicing a wide variety of industries such as Oil and Gas, Water Treatment, Cryogenics, Pulp and Paper and Plastics. With over 60,000 sq./ft of production space in our Toronto location, we have the capabilities to produce large diameter multi piece heads efficiently, without compromising on quality.
We fabricate, trial fit, tack weld, match, mark and knock-down our tank heads with robotically trimmed, tapered or beveled edges.
Whether from normalized or as-rolled plates, our segmental tank head types range from Semi Elliptical, Flanged and Dished, Tori-conical, Double Knuckle Cone, Toroidal, Hemispherical and Dished Only.
Our fabrication of Segmental, multi piece, tank heads go back 60 years. This experience and precision allow us to produce the highest quality segmental heads ready for fit up, with no need for additional work.
Many of our customers comment about how much faster Conrex Segmental multi piece heads fit up and weld in their facilities. That's because of our tight tolerances. But just don't take our word for it. We've got references at the ready.
Our in-house robotic trimming provides faster production while maintaining a high level of accuracy. We have two technologically advanced robotic rooms to take care of precision trimming and beveling.
We provide time and cost efficiencies for you by optimizing time in our robotic trimming room by cutting beveled holes as required in any of the segmental components.
We can produce segmental heads ranging in diameter from 20′ to 120′ (in house), and thicknesses of ¼ inch up to 5 ½ inch nominal gauge.
In cases of thin or extremely thick Hemi's or multi curvature structures a segmental is your only solution. Ask for examples of some of our more difficult projects.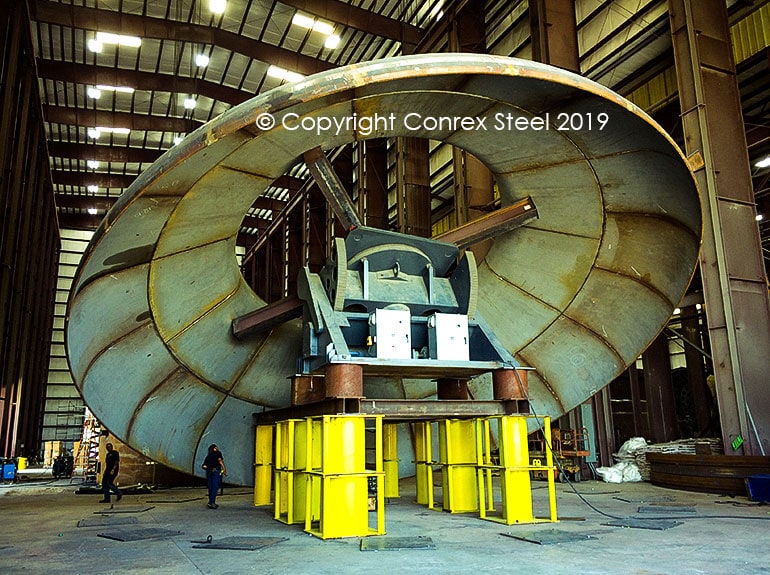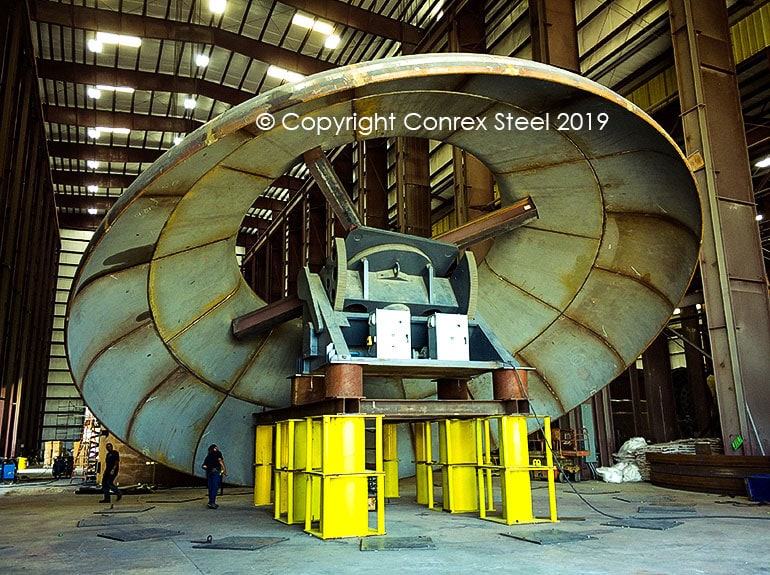 Fully assembled Segmental head being welded on site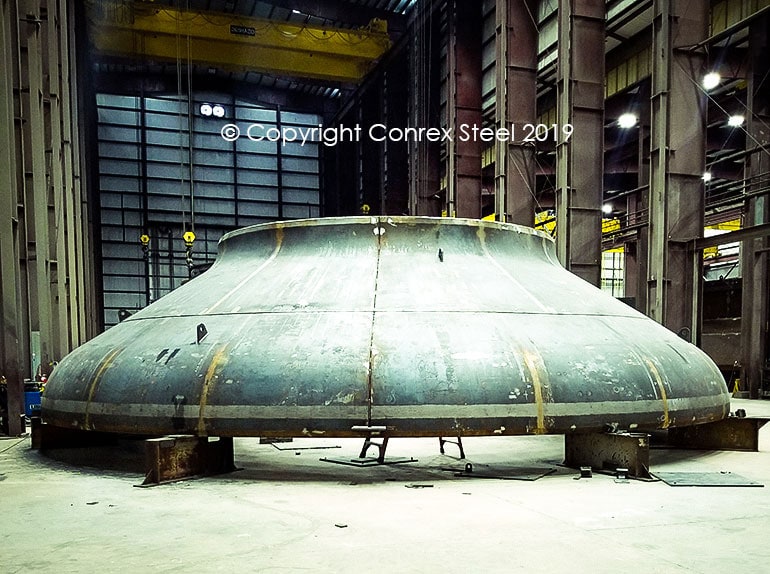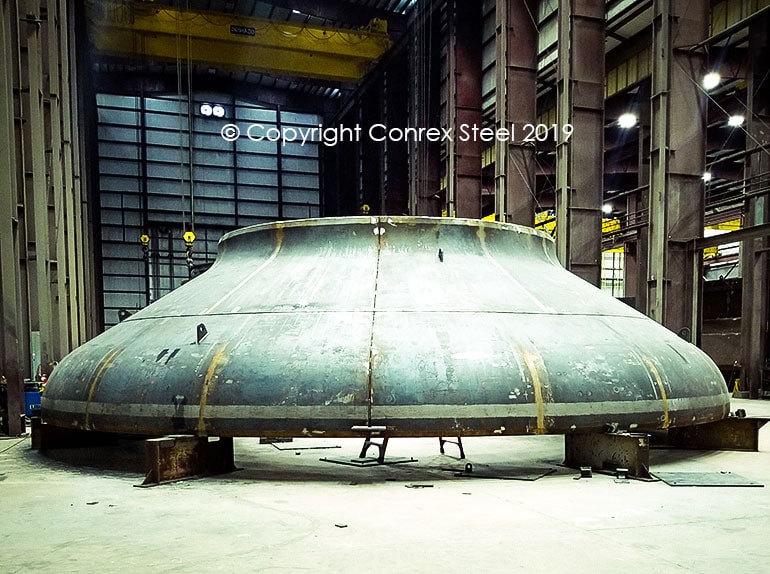 Segmented Conical tank head being trial fitted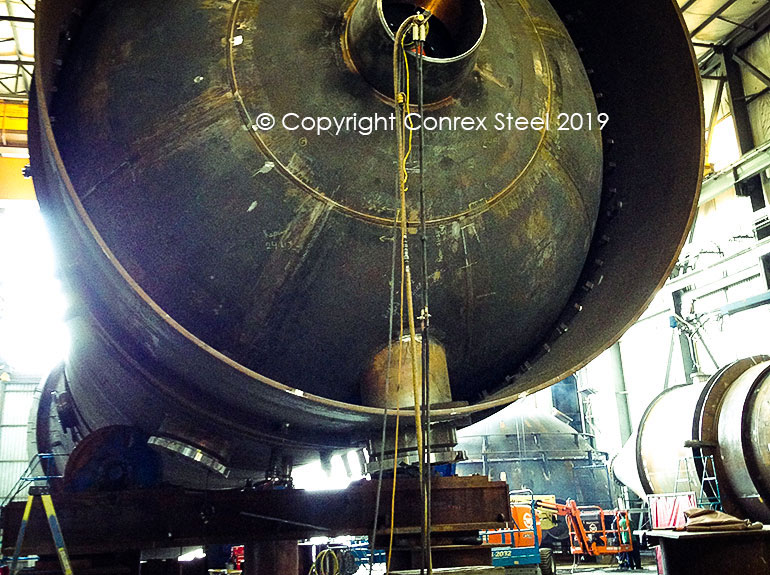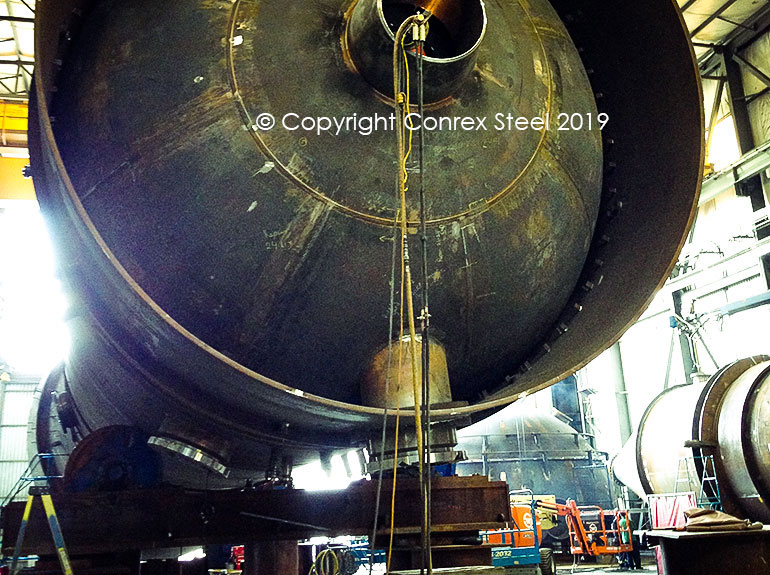 Segmental tank head being installed on a pressure vessel on site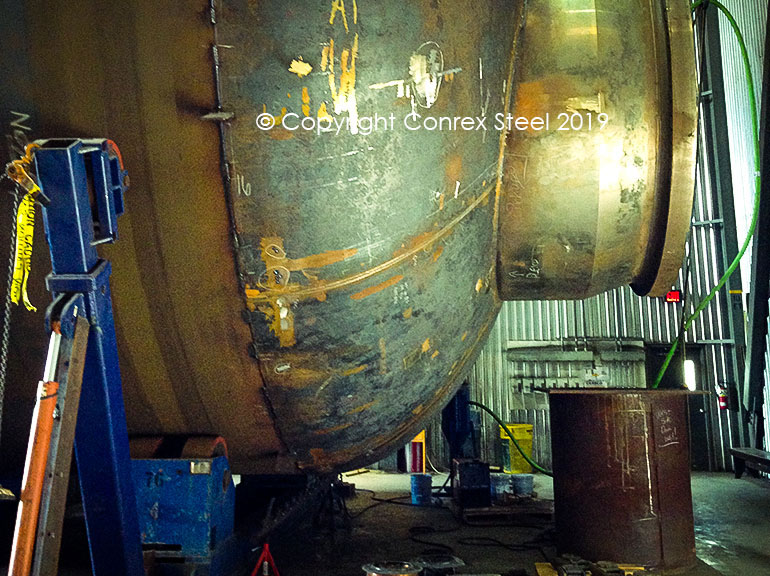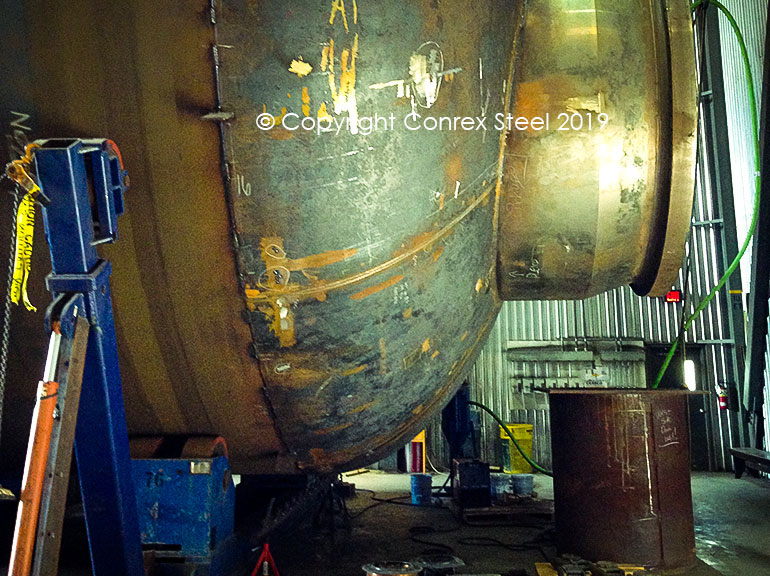 Conventional tank head welded on a pressure vessel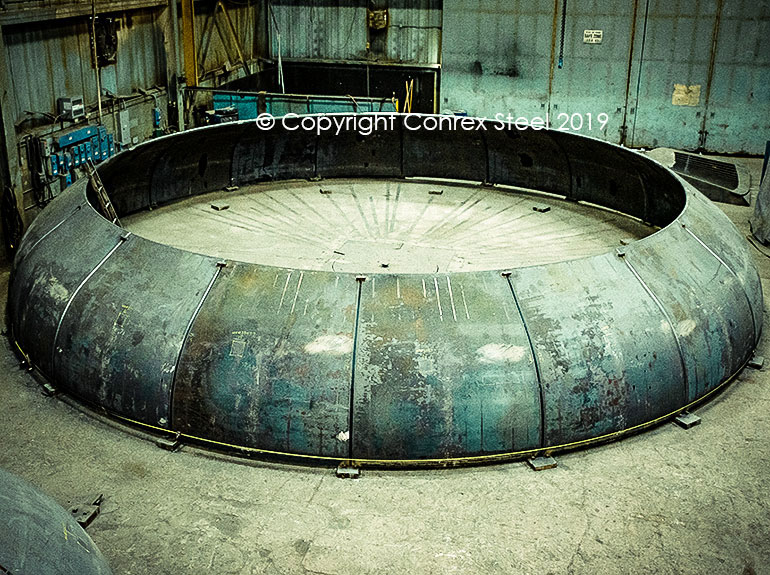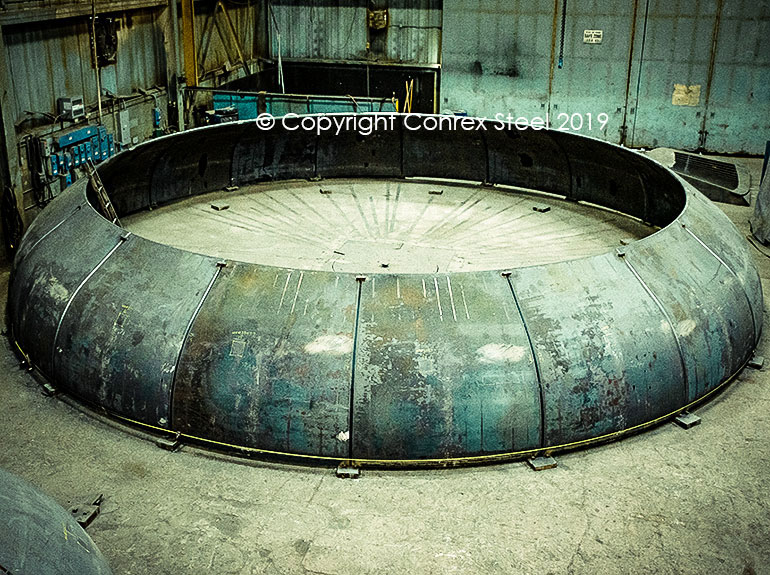 Segmental tank head being trial fitted out at Conrex Steel facility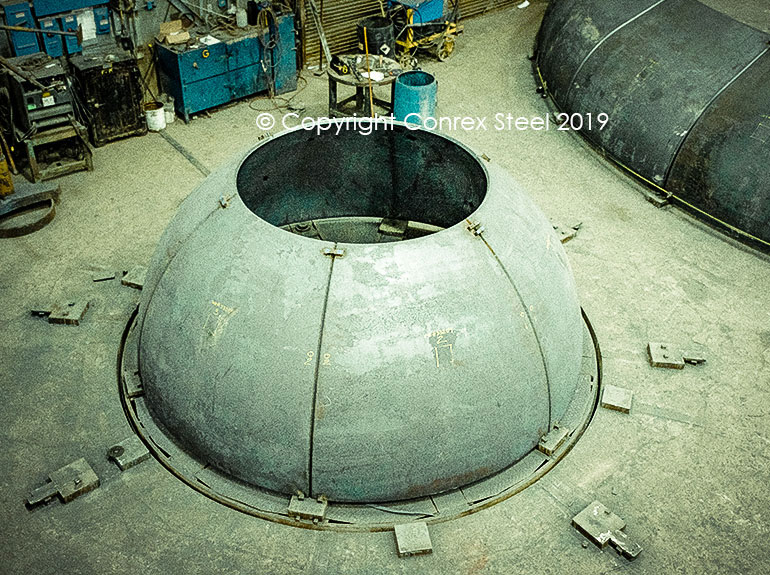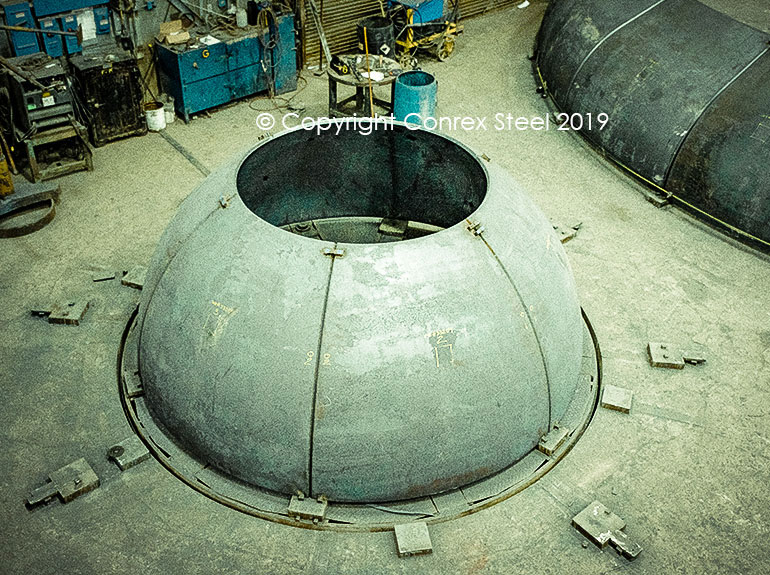 Trial fitting of a smaller segmental tank head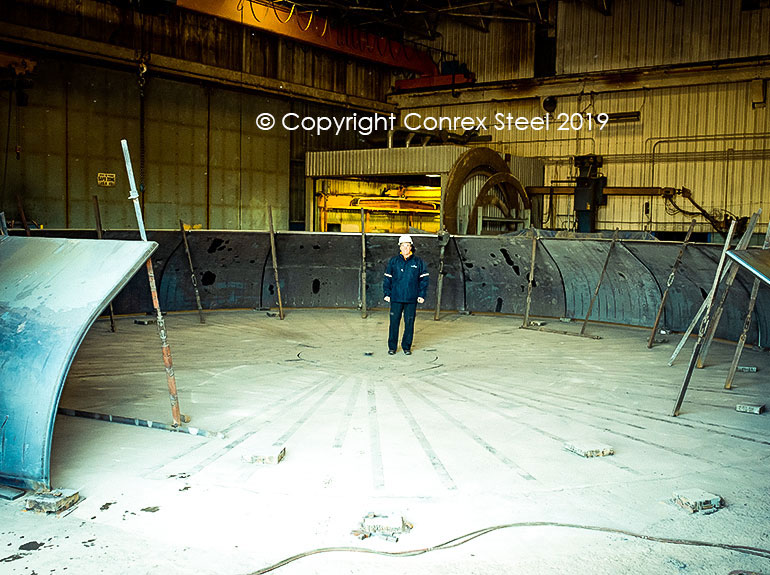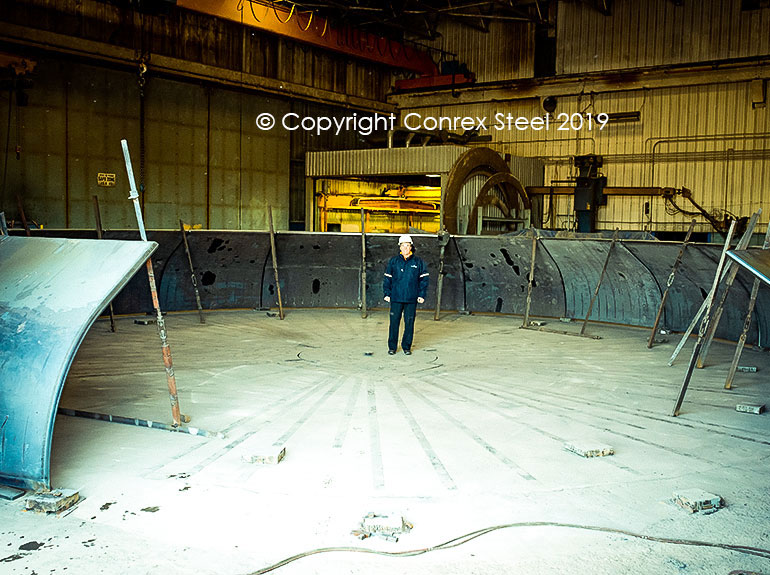 Segmental head trial fitting being carried out at Conrex Steel facility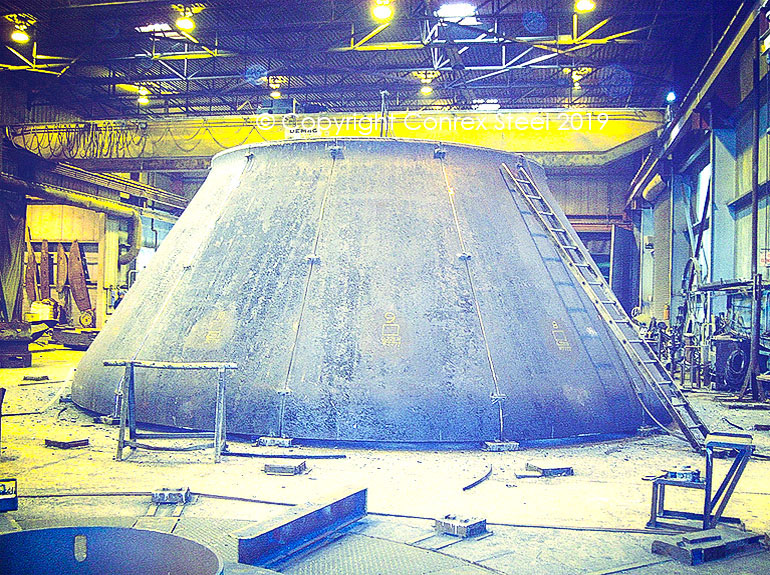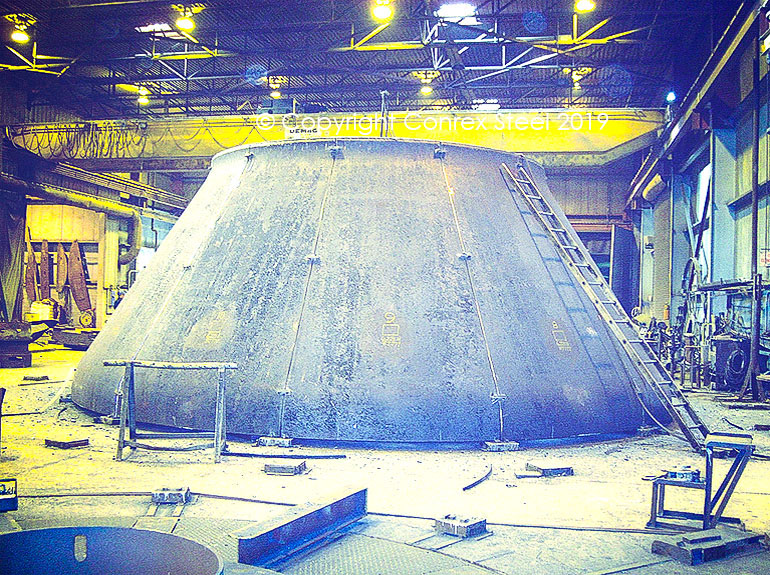 Conical segmental head trial fitting being carried out at Conrex Steel facility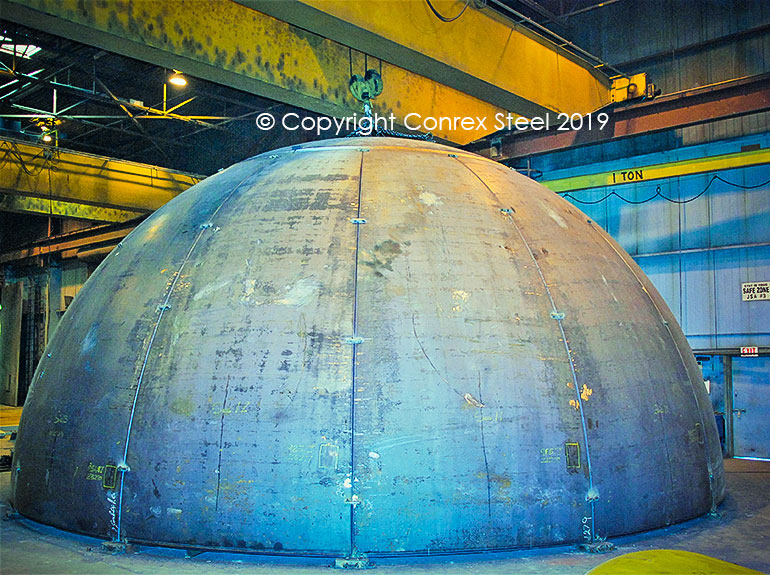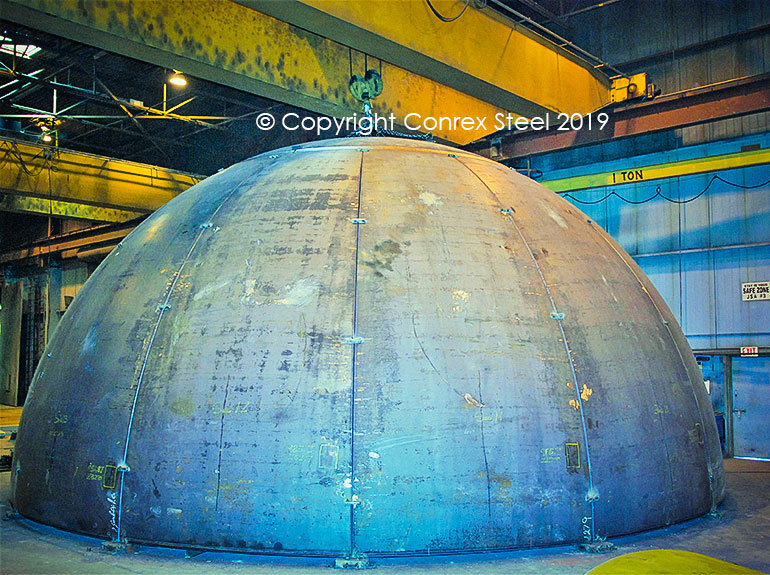 Hemispherical segmental head trial fitting being carried out at Conrex Steel facility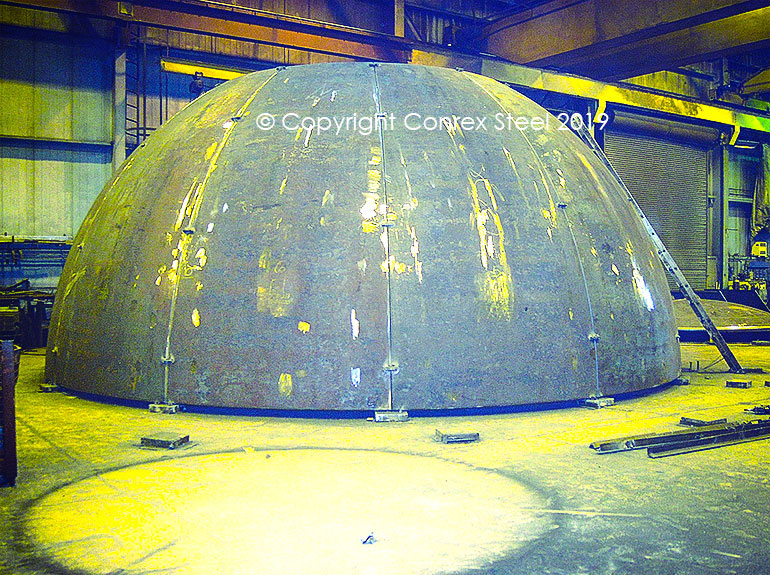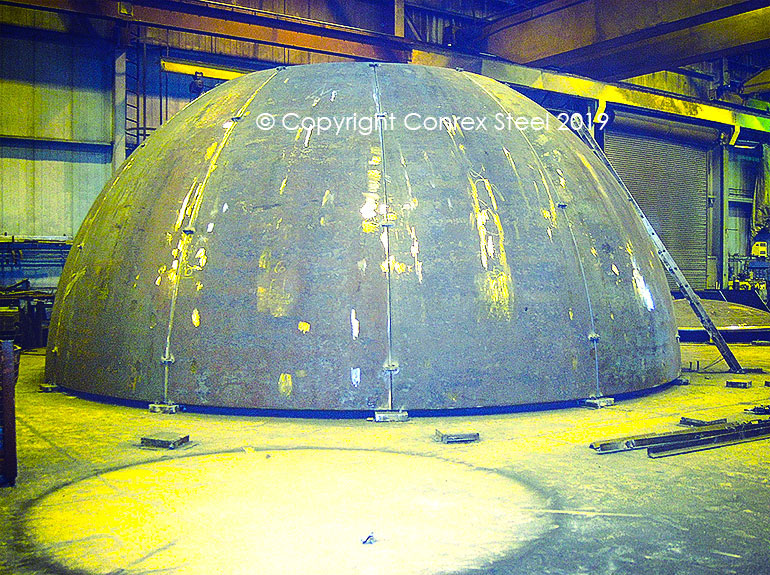 Hemispherical segmental head trial fitting being carried out at Conrex Steel facility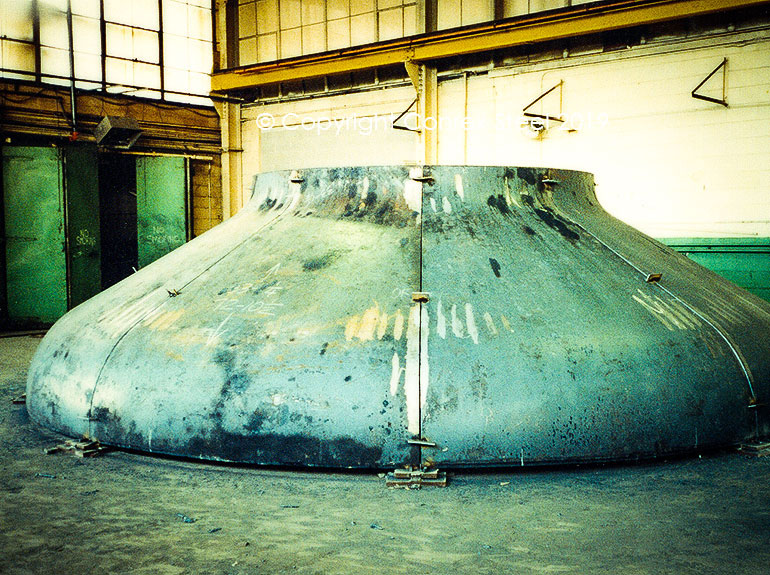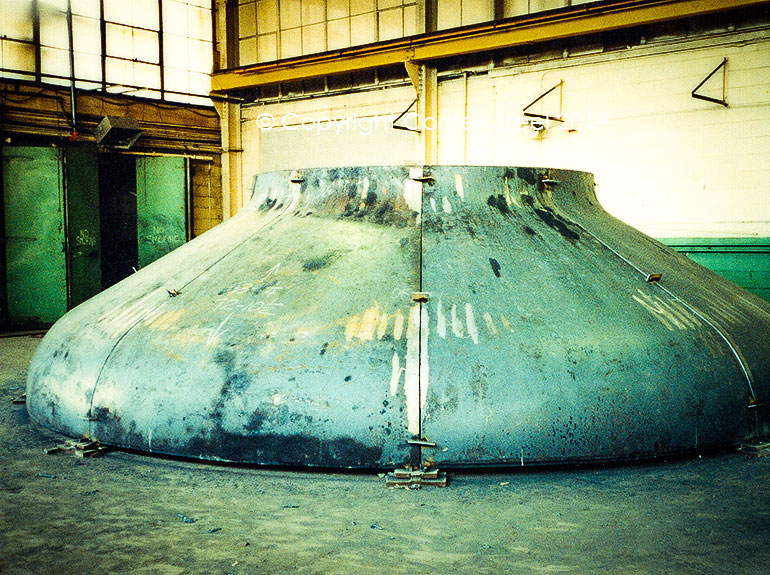 Segmented Conical tank head being trial fitted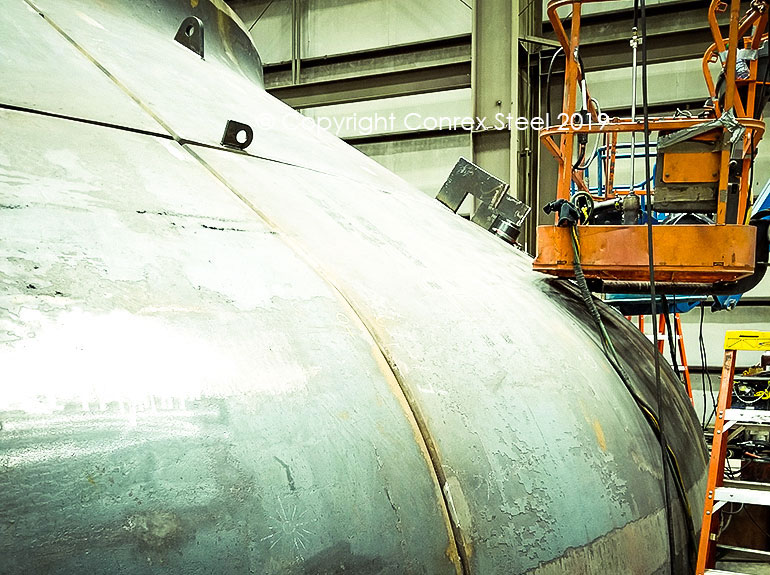 Segmental head trial fitting being carried out at Conrex Steel facility