At Conrex Steel, one of the many areas we specialize in is the fabrication of conventional tank heads. Conventional Tank Heads are typically one piece formed heads (even if two or more plates are welded together prior to forming). We form pressure vessel quality (PVQ), non PVQ carbon steel, stainless steel, alloy, titanium, low alloy steels, HY-80, HY-100 and various clad materials.
Your Conventional Tank Head Advantage at Conrex Steel:
We cater to a wide variety of industries including water treatment, cryogenics, propane, transportation and more, providing a wide variety of solutions including components for pressure vessels, tanks, and boilers.
Our Quality Control program also ensures these meet all manufactured Mil-Spec standards including CSA, ASME and TSSA.
With over 150 years of experience between our facilities, our quality and experience are second to none.
With over 100,000 sq./ft of production space, we can produce an array of conventional heads such as, ASME 2:1 Semi Elliptical, ASME or Standard Flanged and Dished, ASME or Standard Dished Only, Toriconical, Flanged Only, Flanged and Flued, Flanged and Reversed Dished, Flared and Dished and Hemispherical.
Today's capabilities allow us to manufacture conventional tank heads from 6-5/8″ up to 220″ in diameter, and thicknesses from 3/16″ up to 6″ nominal gauge, with a range of trim selections available to suit your needs.
Since we can robotically trim your heads, we can also cut beveled holes to your drawing specifications.
Joggling is available for specific sizes and thicknesses
Our commitment to innovation and continuous improvement, allows us to stay ahead of industry demands and provide the quality and precision that our clients have come to expect.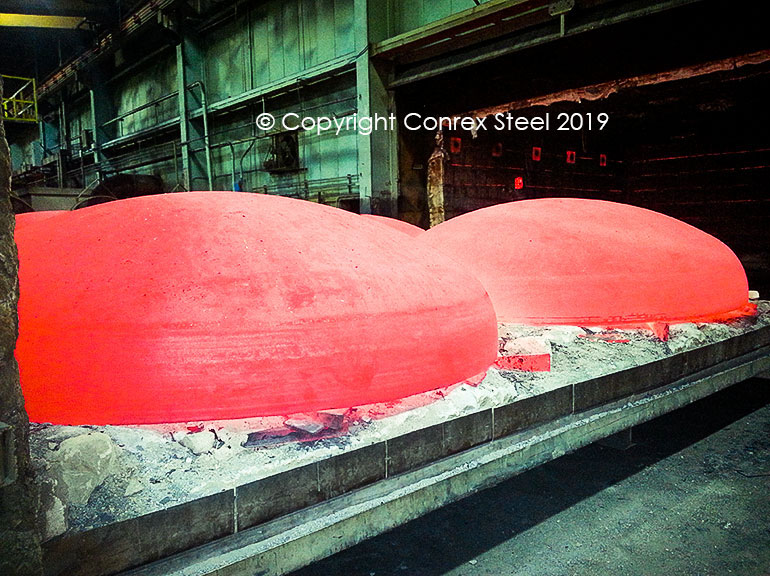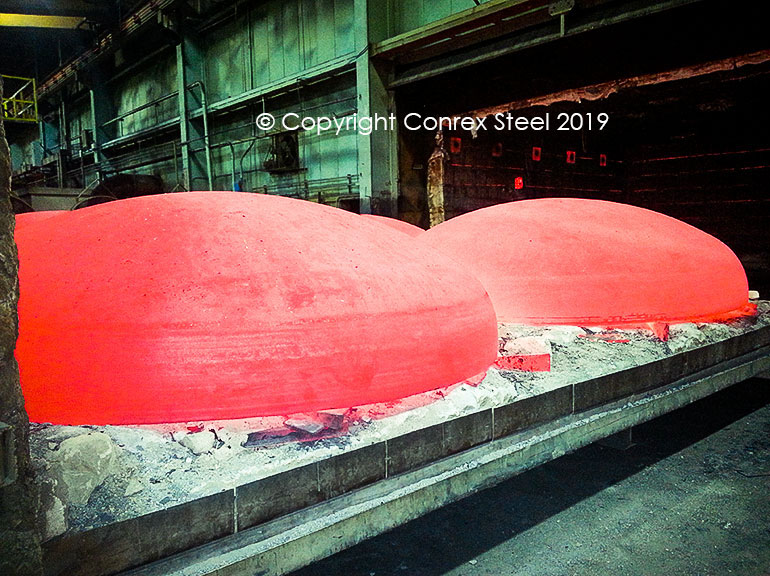 Conventional tank heads after normalizing in the furnace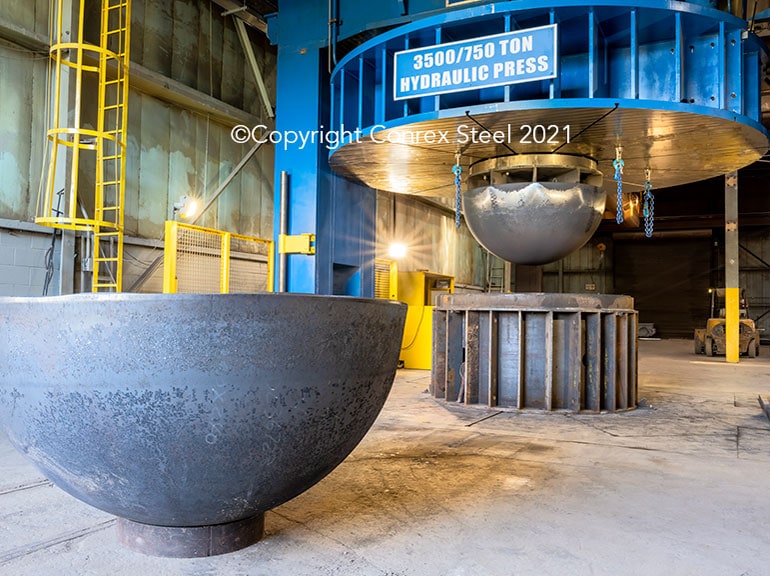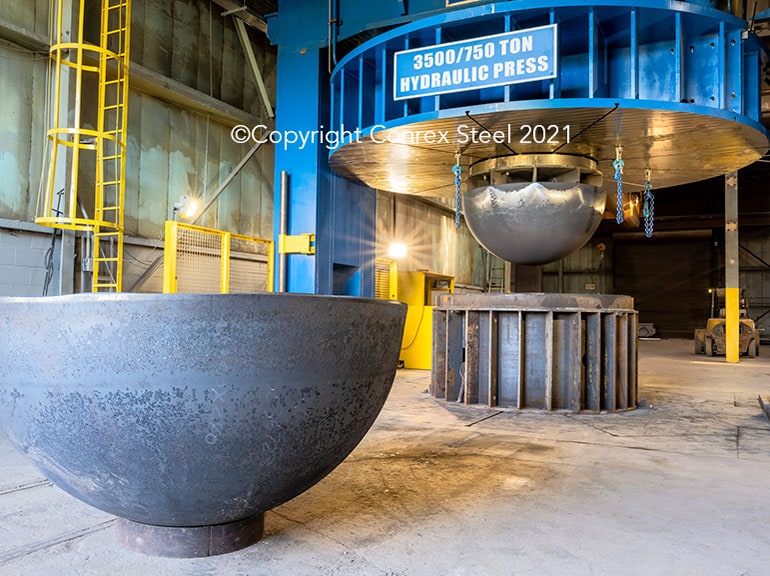 New Macrodyne 3500 ton press and conventional tank head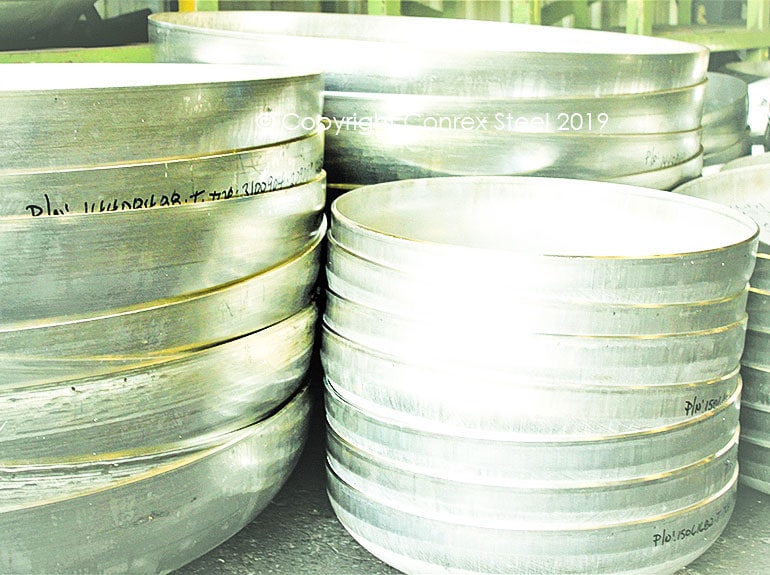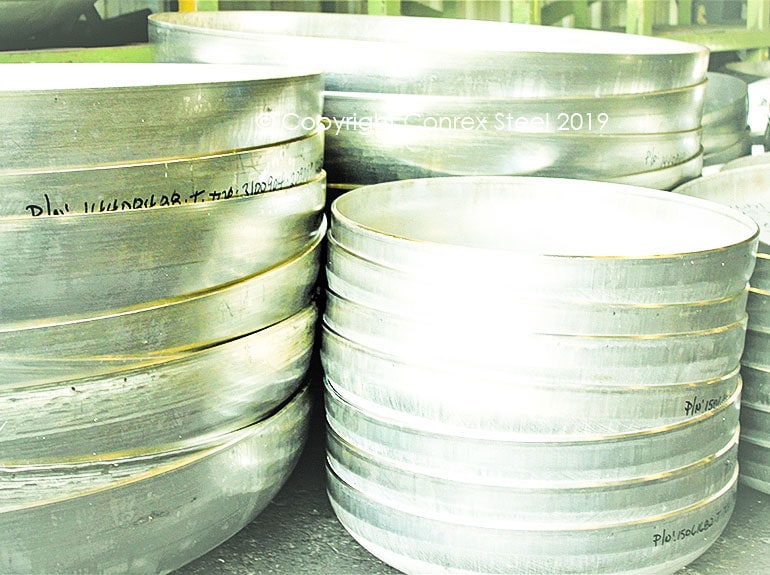 Small diameter Stainless Steel conventional tank heads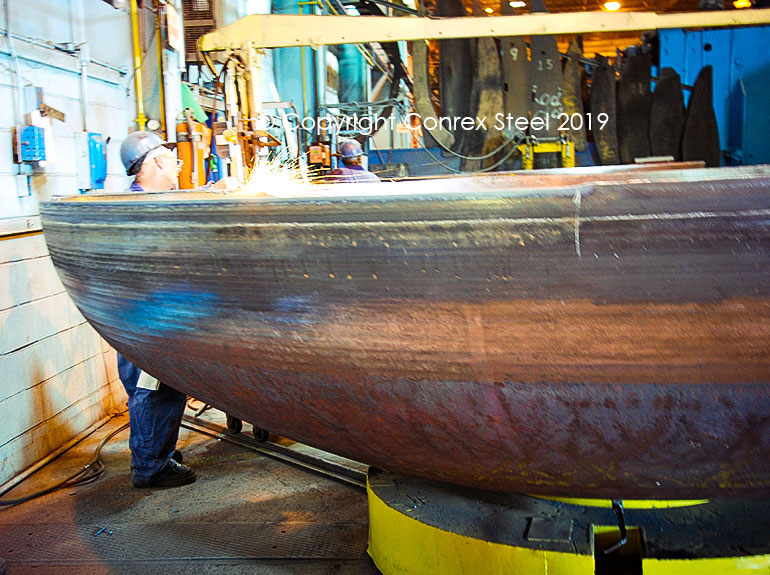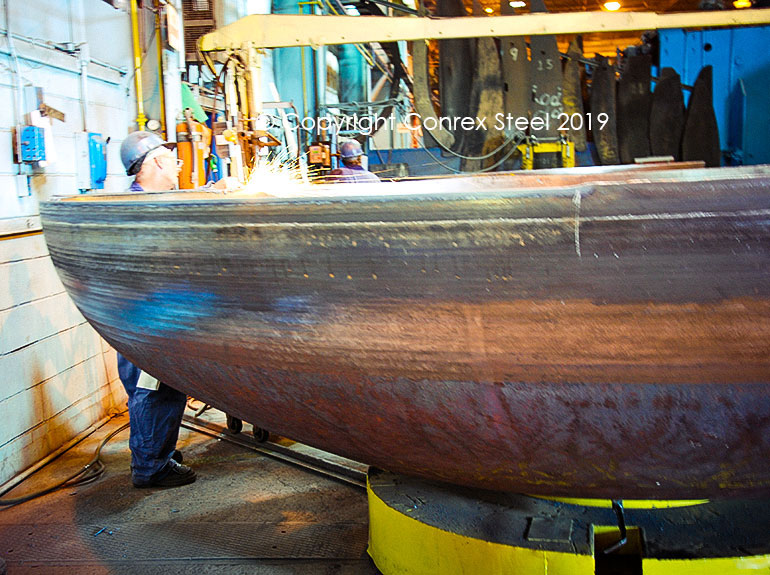 Edge preparation being carried out on conventional head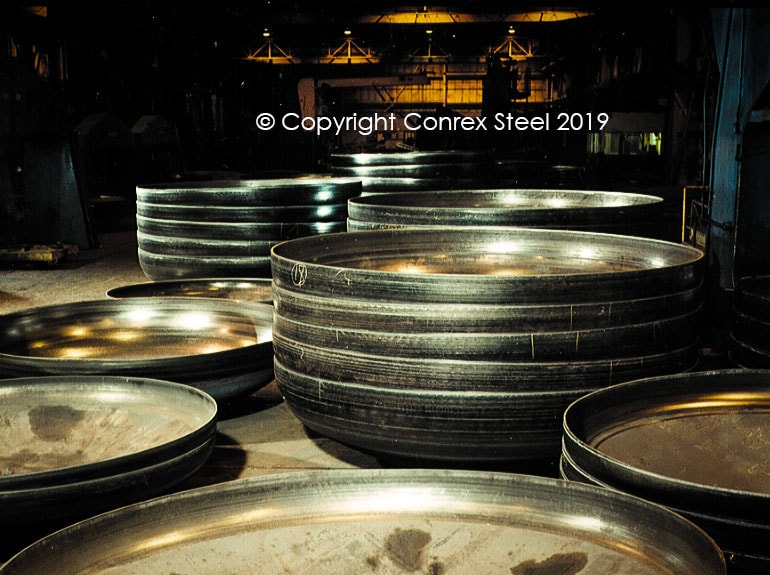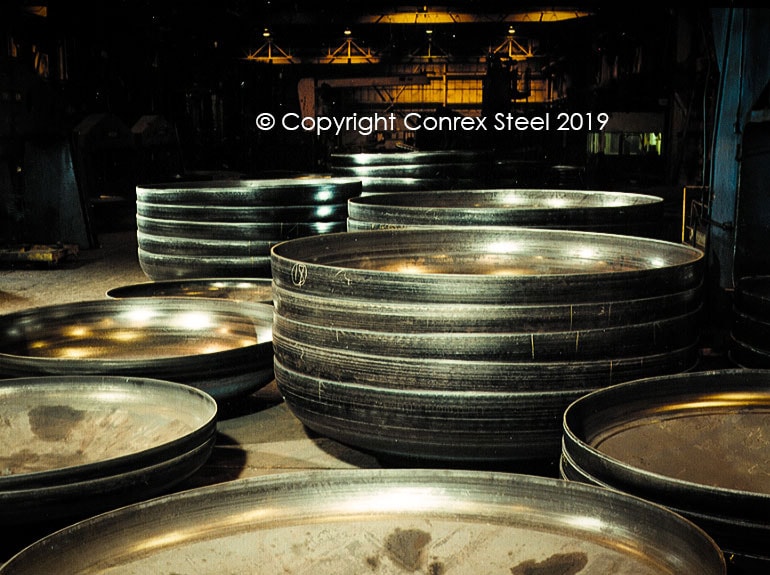 Smaller diameter conventional tank heads stacked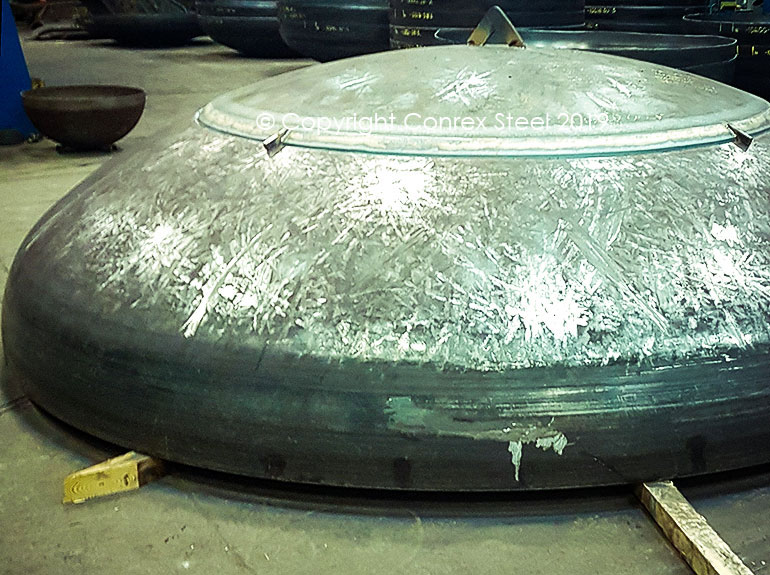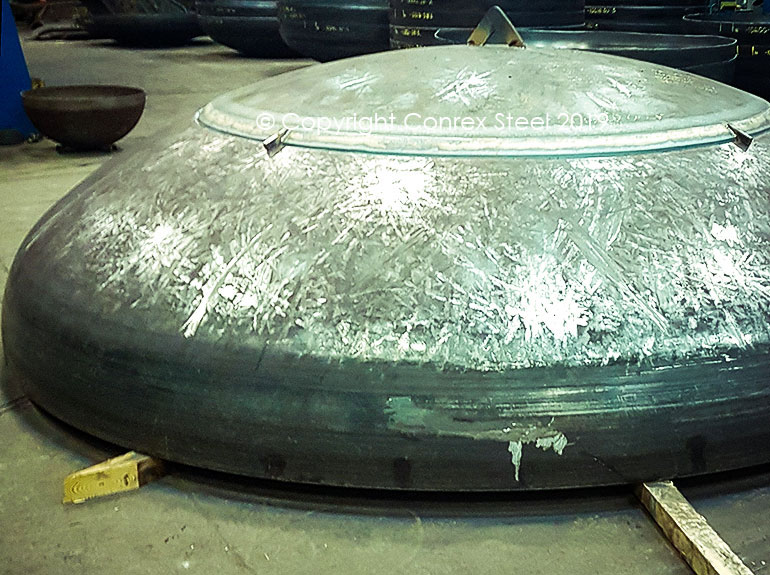 Conventional tank head made from 2205 Duplex Material
Our custom tailored, solutions-based approach to all of our clients' projects is why Conrex Steel is a leader in the tank head Industry across North America, and abroad. Conrex Steel is also known for fabricating Formed Elbows and have new capabilities in Double Curvature and Sphere Forming, Stress Relieving and Shot/Grit blasting, and Joggled Heads. To learn more about our fabrication of conventional tank heads and all of our capabilities, and the additional services, and processes that we offer, see the table below or you can contact us directly at 1-800-387-5820.