In the continuous pursuit of expanding our capabilities, we have taken our knowledge and expertise in segmental multi piece forming and applied it to the manufacturing of aboveground storage tanks (ASTs) or more specifically "pressure spheres". Spheres are widely used for the liquid storage of gaseous materials; they offer excellent internal stress distribution making them a very efficient option for pressurized storage.
Why Conrex for Spheres?
In last twenty years Conrex Steel has supplied materials and fabrication for over 60 spheres in 3 countries of various sizes, material grades (including stainless steels), and thicknesses.
Conrex can form either an Orange Peel design or Soccer Ball design.
We can form the outer shell or inner shell/liner for any sphere in a multitude of metals (Clad, stainless, carbon, etc.)
Based on our continuous pursuit to improve quality and capabilities, we have purchased expanded forming equipment to include two large capacity presses and have added new automated gantries. With this upgraded equipment we can provide continuous material flow, starting with we can also hot form steel plates, utilizing two large heat-treating furnaces and two nine axis plate trim and bevel burning machines.
In conjunction with our key partners, we have the ability to produce storage spheres with little restriction on size.
With a focus on the reduction of pieces and footage of weld, we can provide the most cost-effective solutions, while ensuring high quality and just-in-time delivery.
Conrex provides surface preparation like shot blasting as required.
We provide specialized pressing and fabrication capacity to pre-fabricate and ship sphere sections (as required in the field); with direct access to all states, provinces and countries using either trucking, ships (containers) or rail.
From liquefied natural gas (LNG), propane, butane, petroleum and other large volume storage needs, we have the unique solutions to cater to a wide variety of industries across the globe.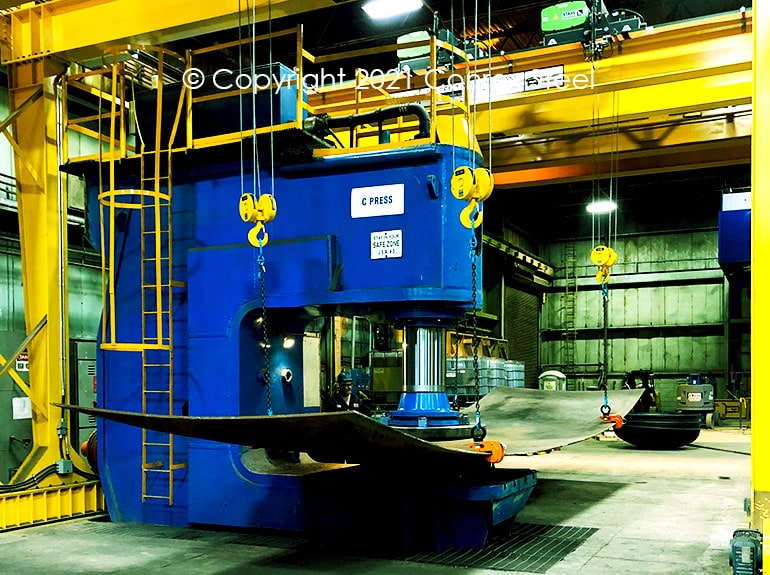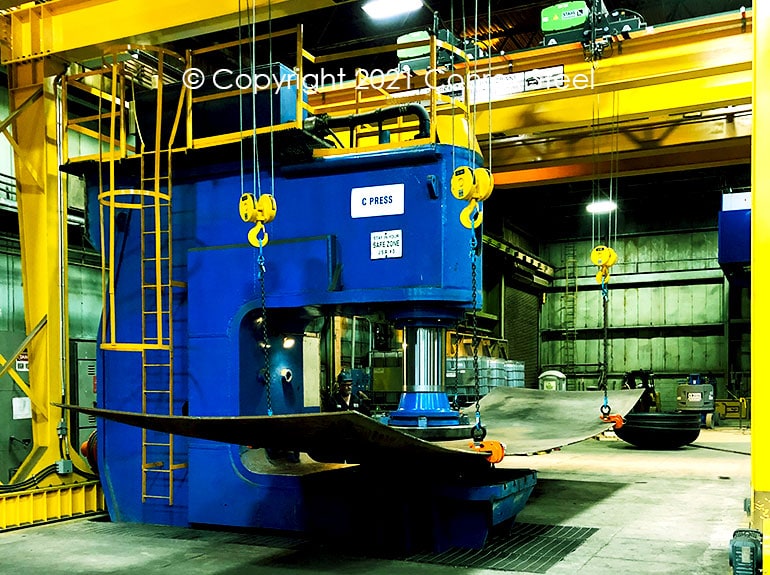 Using the C-Press in conjunction with the Gantry Cranes, Conrex has a unique one person operation with combined controls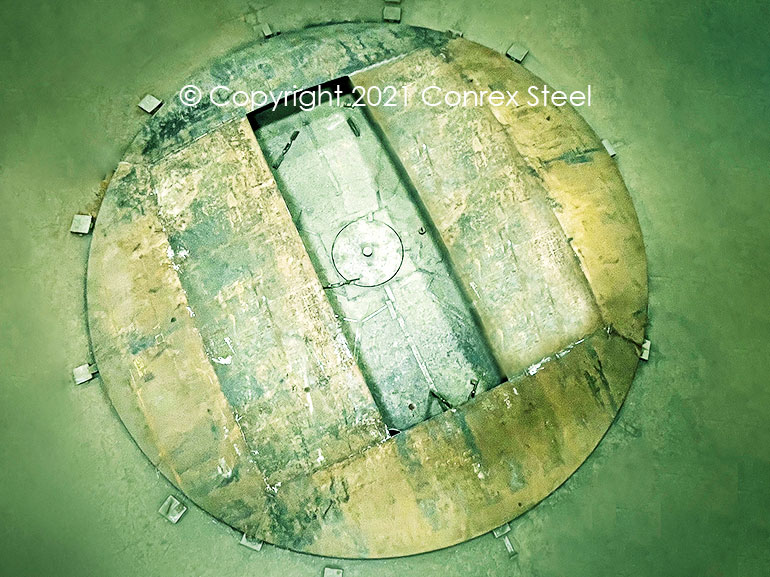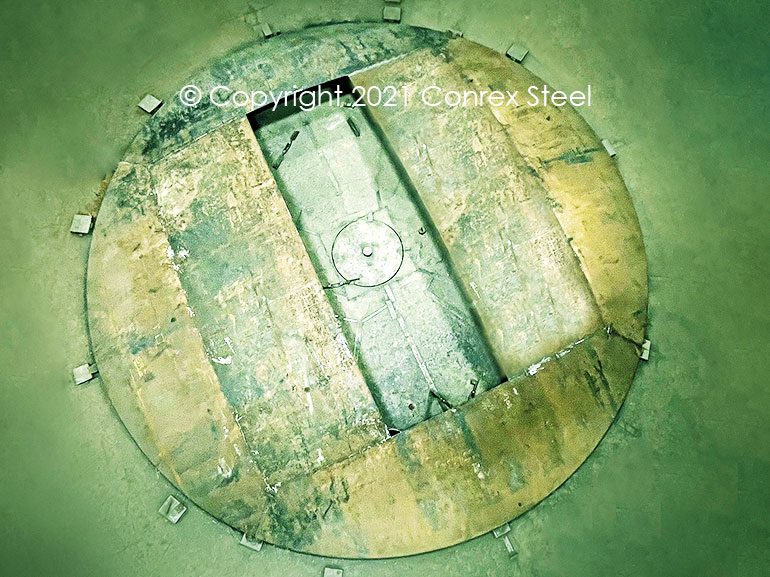 Conrex can fabricate both the Orange Peel and Soccer Ball designs in the Sphere marketplace. The Soccer Ball cap requires a more sophisticated bevel program.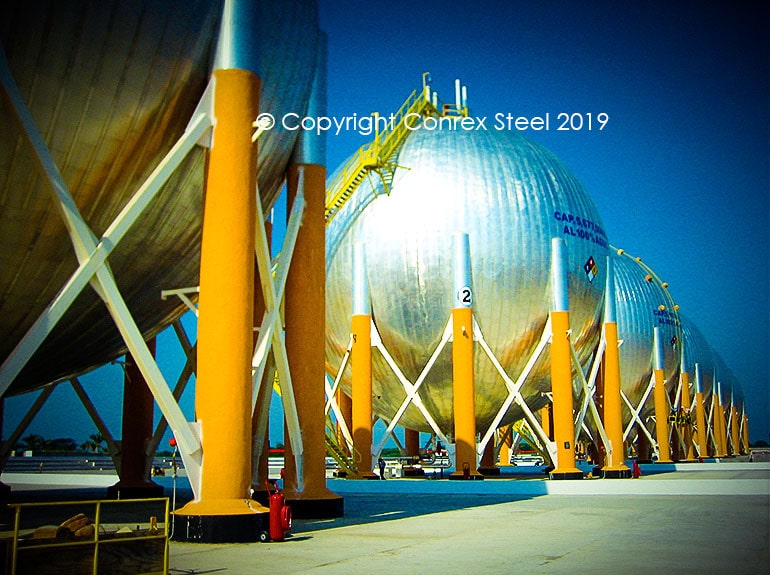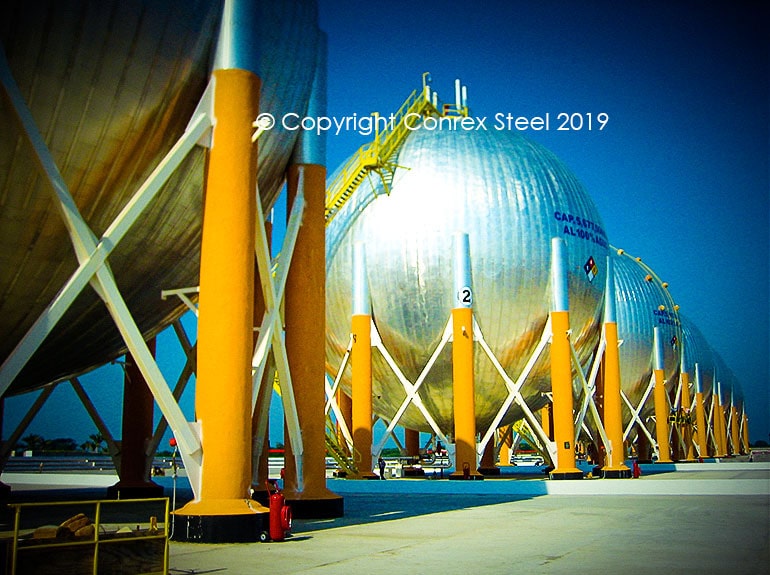 Sphere fabrication final product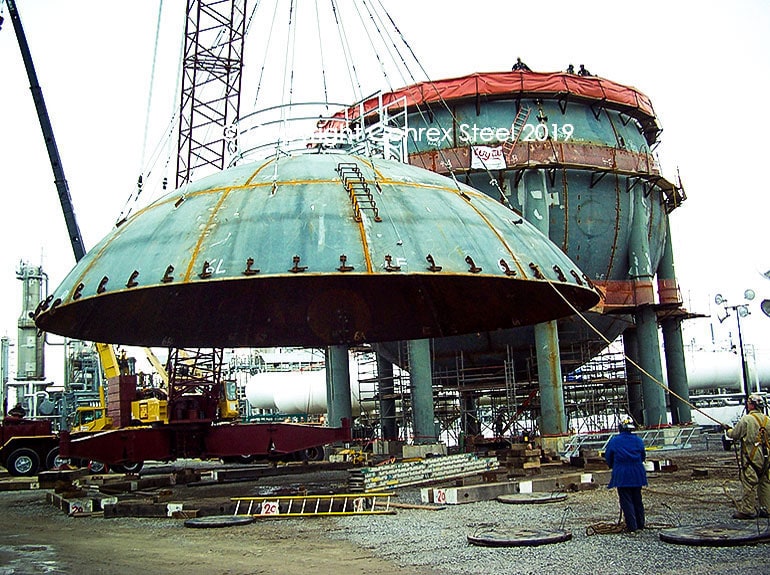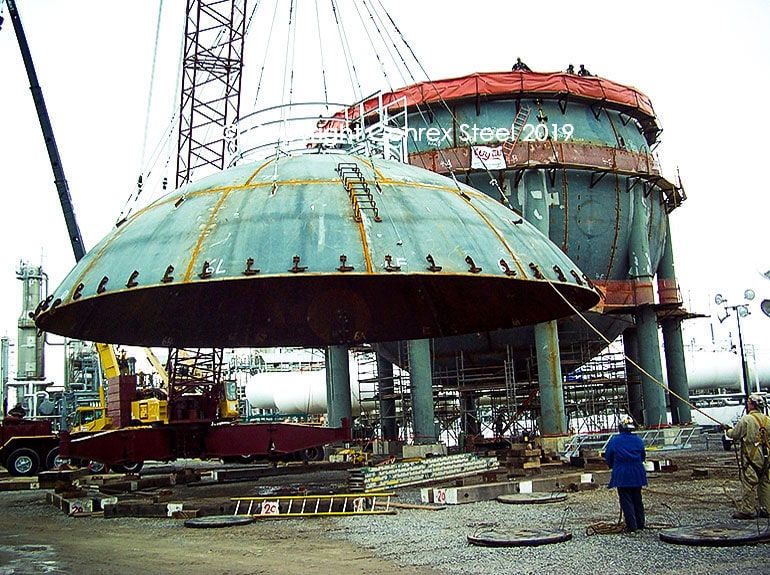 Final assembly of a semented upper corse being lifted into place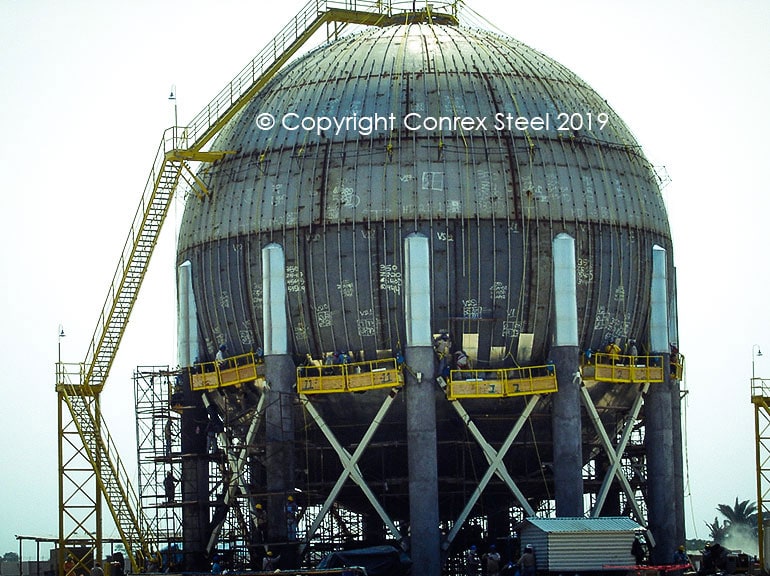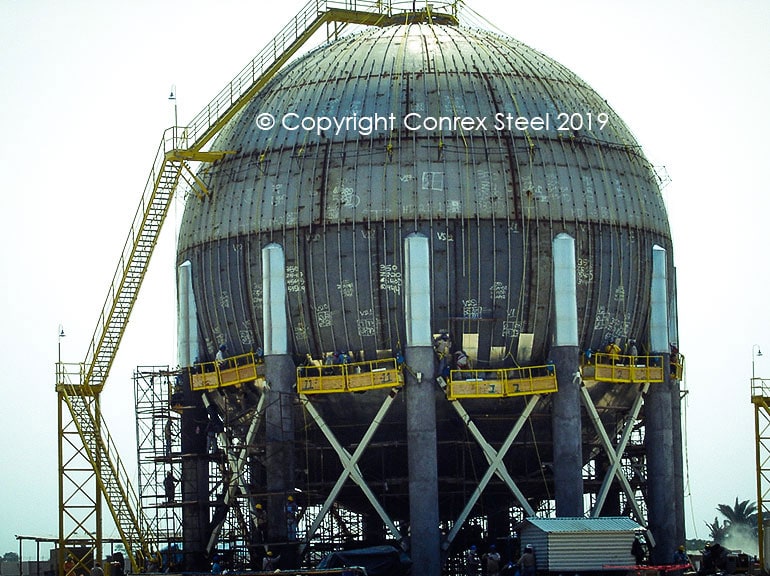 Final sphere assembly in field of legs, stubs, and safety railing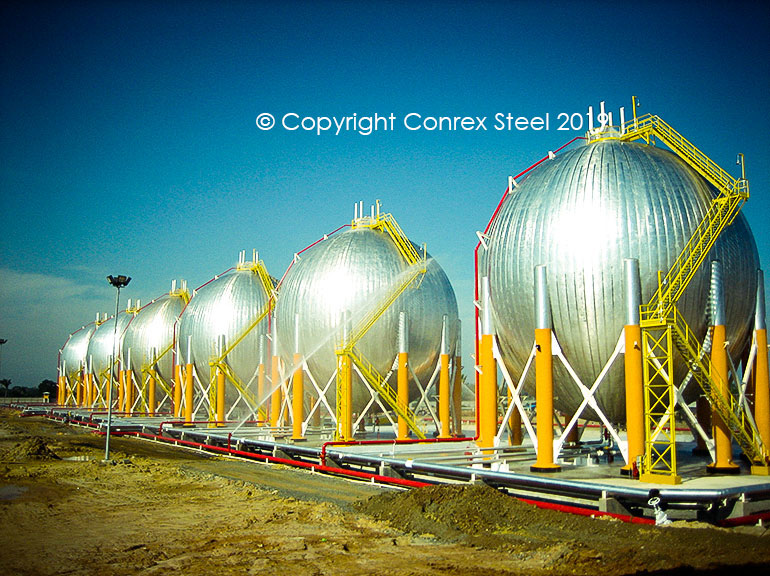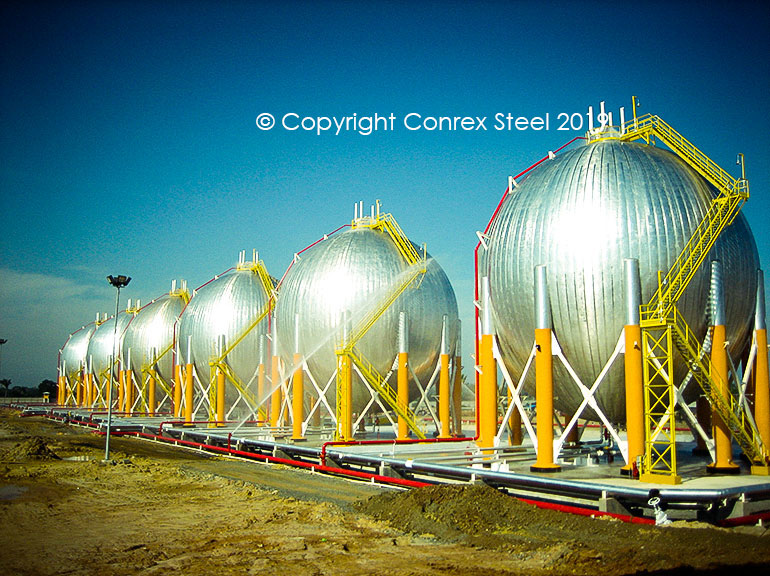 Sphere fabrication final product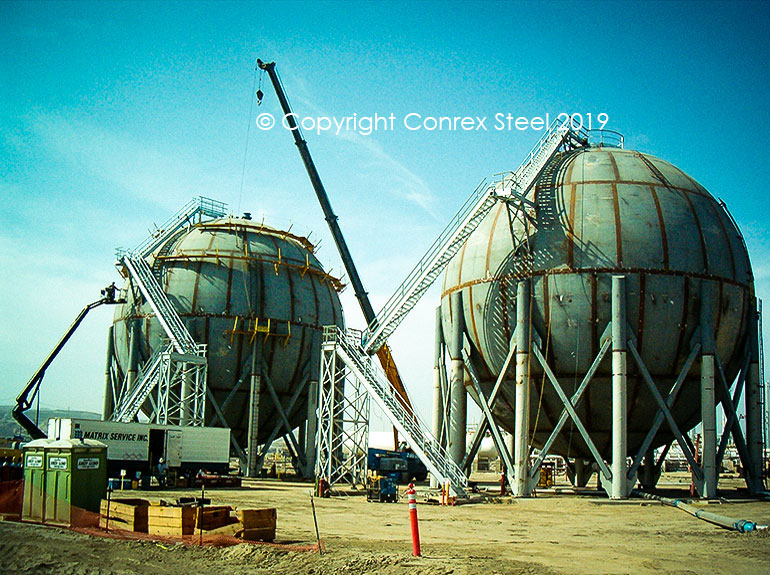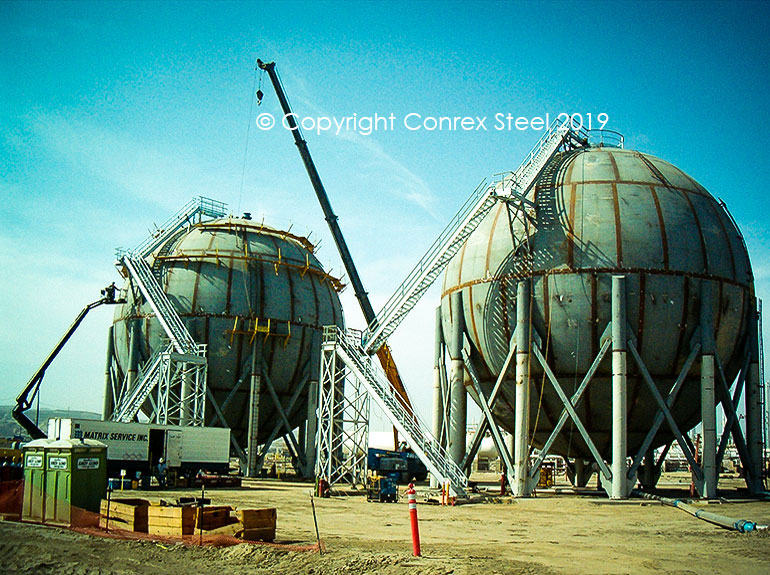 Sphere fabricated in field made in segments formed by Conrex Steel.
Our custom tailored, solutions-based approach to all of our clients' projects is why Conrex Steel is a leader in the tank head Industry across North America, and abroad. Conrex Steel is also known for fabricating Formed Elbows and have new capabilities in Double Curvature and Sphere Forming, Stress Relieving and Shot/Grit blasting, and Joggled Heads. To learn more about our fabrication of conventional tank heads, all of our capabilities, the additional services, and processes that we offer, see the table below or you can contact us directly at 1-800-387-5820.