Your Joggled Tank Heads Advantage at Conrex Steel
In addition to having the capabilities of forming ASME & Non-code tank heads, Segmental heads, Spheres and formed elbows, Conrex Steel has expanded its capabilities by investing in forming Joggled Tank Heads.
The design of a joggled head is simple, but the advantages far exceed their design.
Joggled heads are primarily used to improve assembly when fitting tanks heads into tank shells. The end of the straight flange is offset (inward) to allow the head to easily fit "into" the tank shell.
Due to their unique design, joggled heads provide many efficiencies including multiple weld points, reduced labor hours, and ease of assembly.
Conrex Steel has strategically chosen the most popular head sizes in the market today. Ranging in diameter from 37" up to 70", with thicknesses up to 3/8 inch, and available in Carbon and Stainless materials.
While industries specializing in Propane and Waste Water are atop the list, joggled tank heads can be a cost efficient solution for your high production needs.
Typically used in production-based environments, Joggled heads are ideal for the propane and water treatment sectors, but due to their inherent design, and ease of assembly, joggled heads offer a unique solution for other industries as well.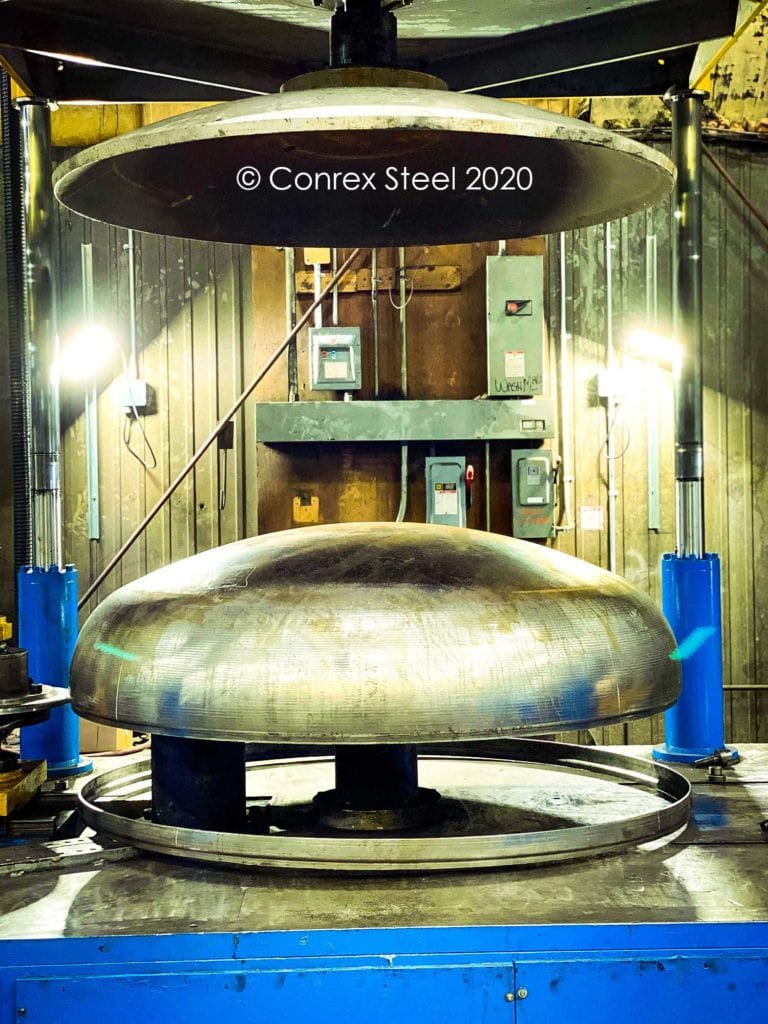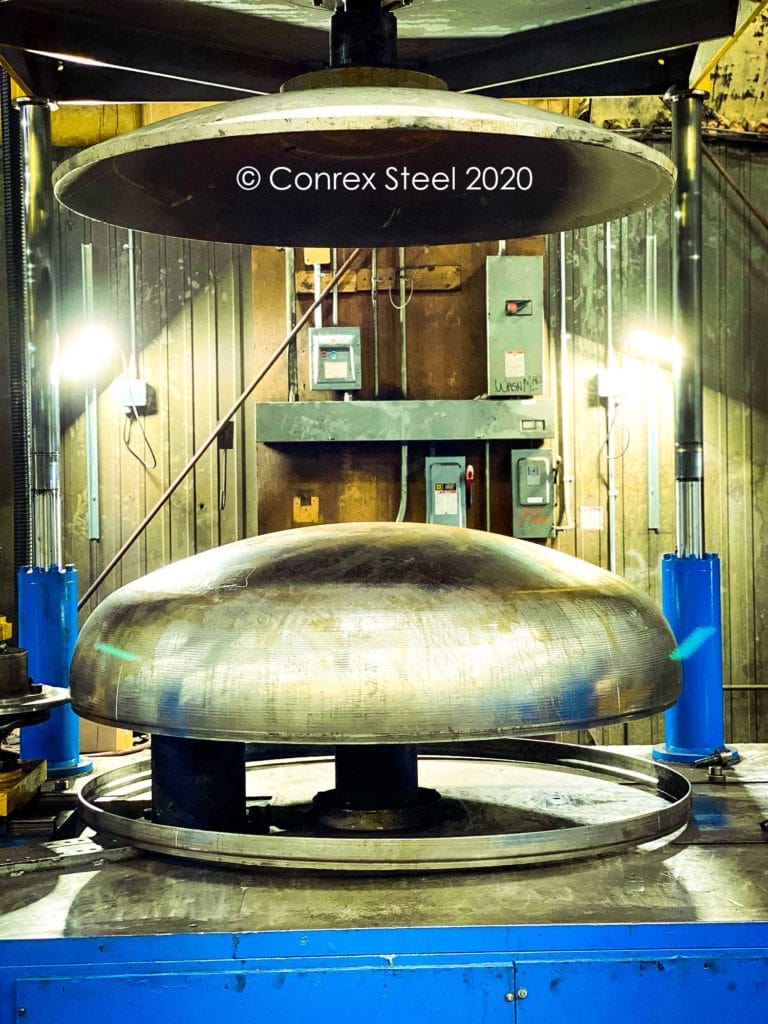 Joggling machine being loaded with a tank head for joggling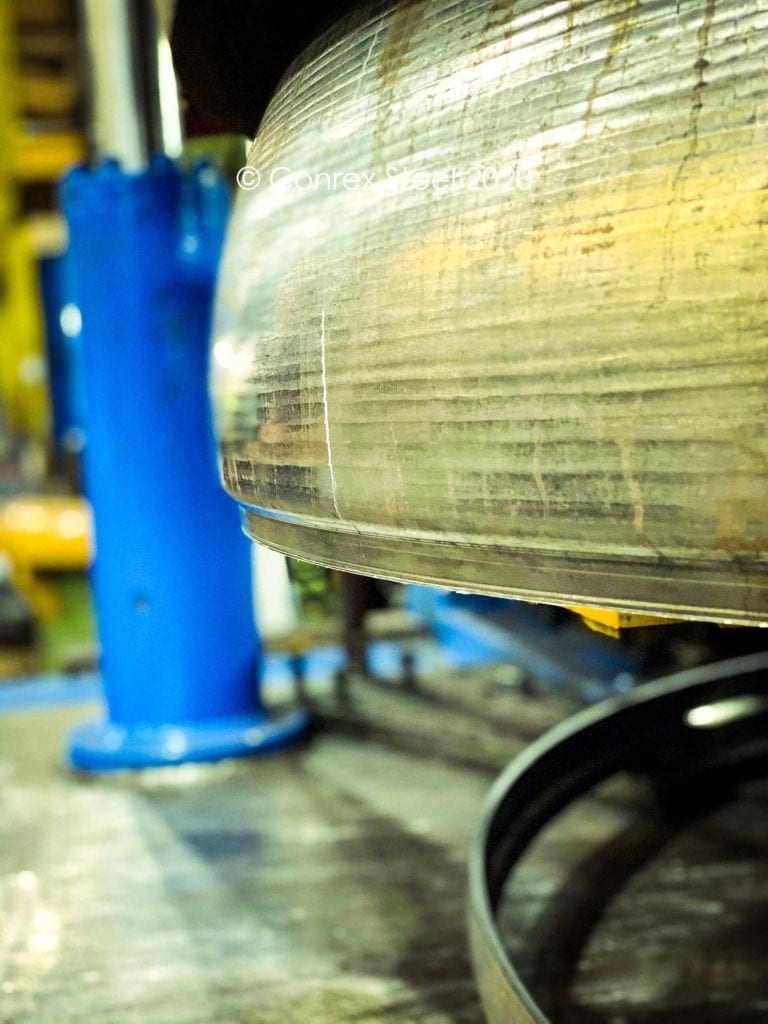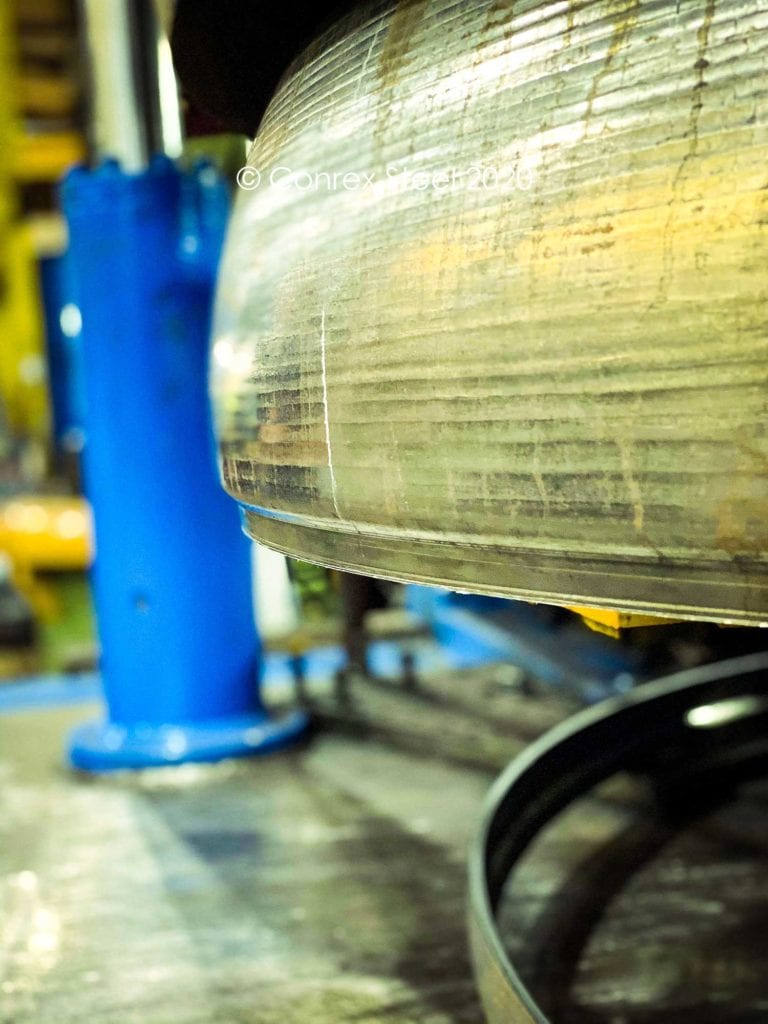 Edge profile of a joggled head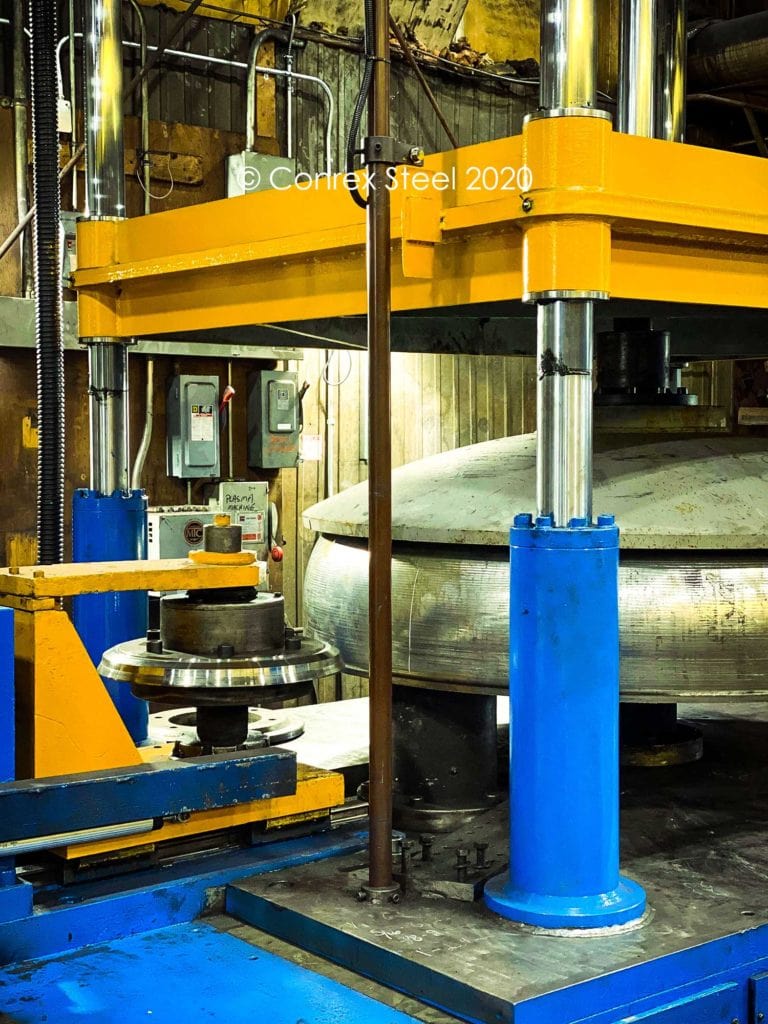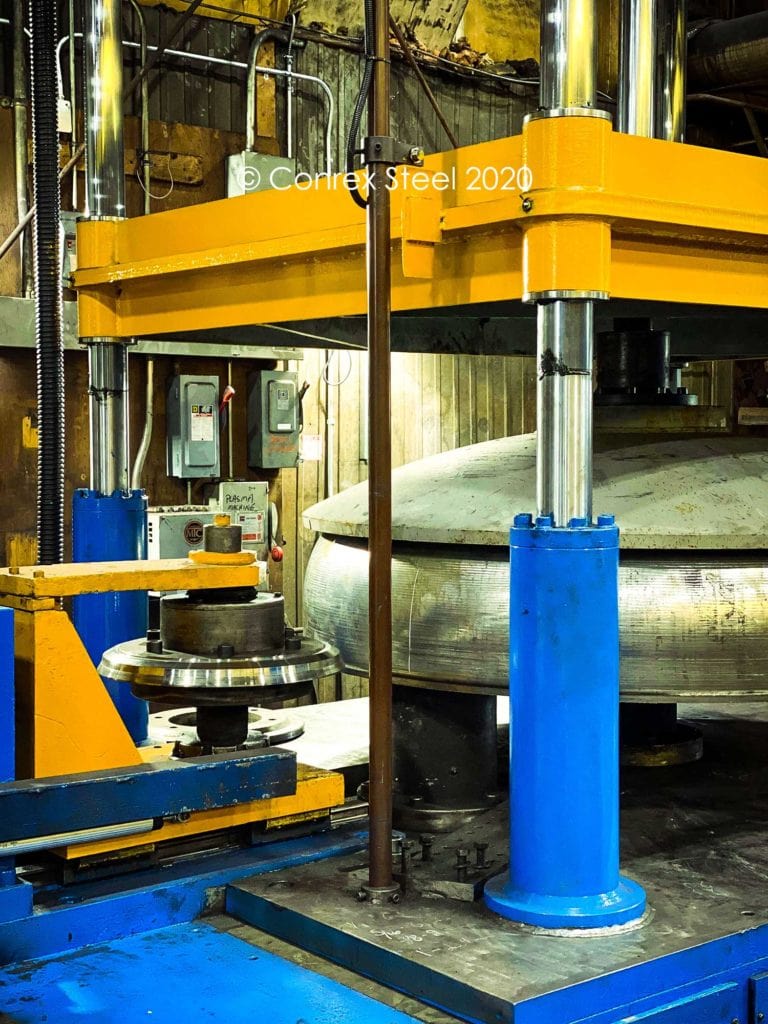 Joggling machine in action at our Kingston facility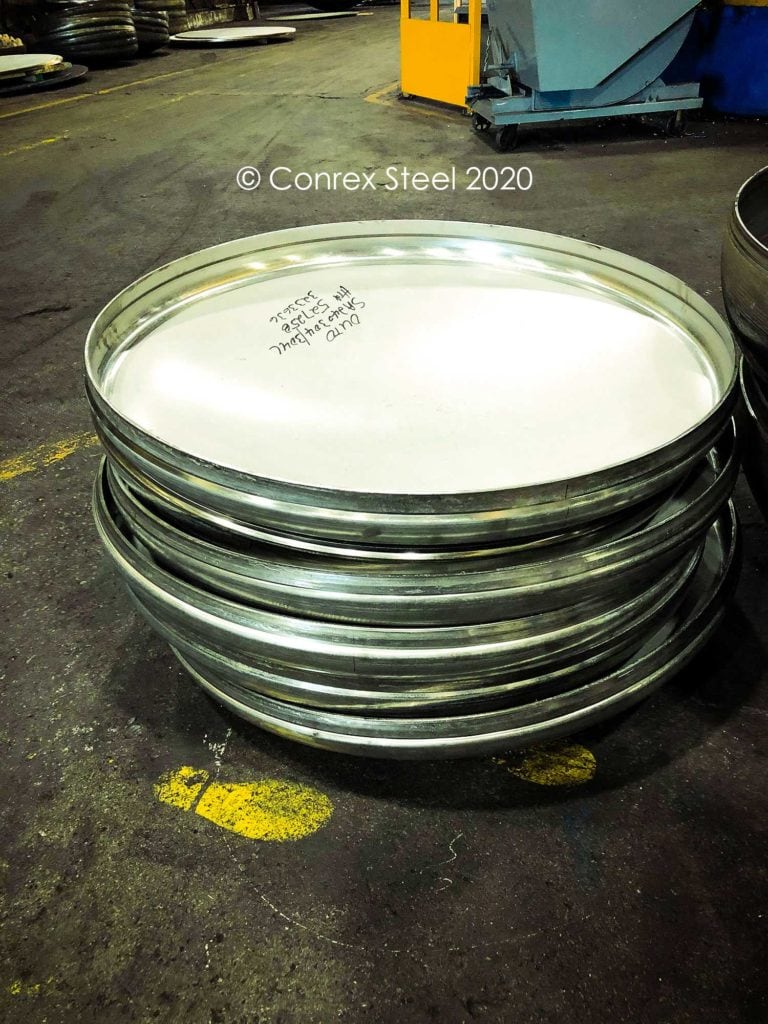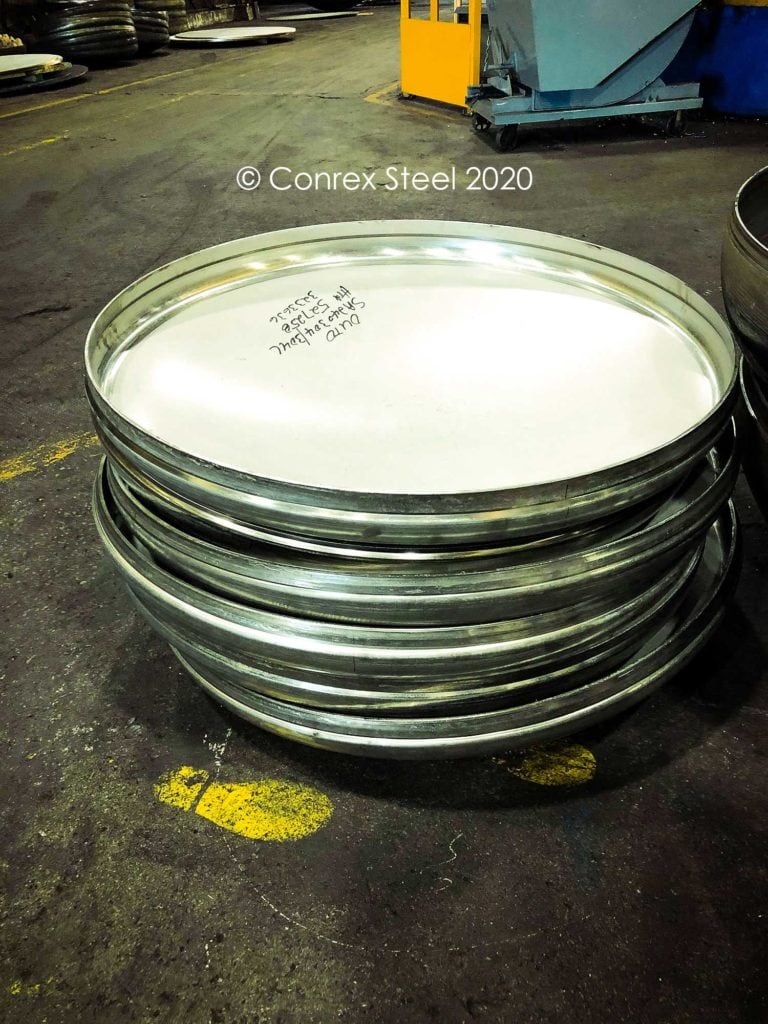 Joggled heads stacked ready for delivery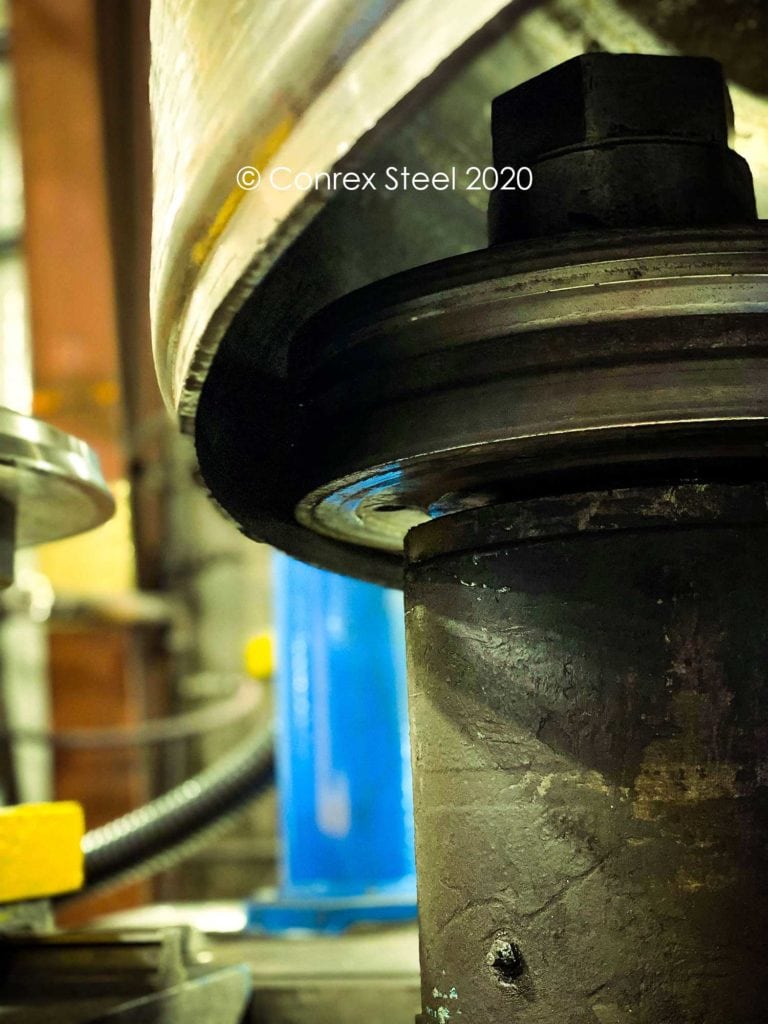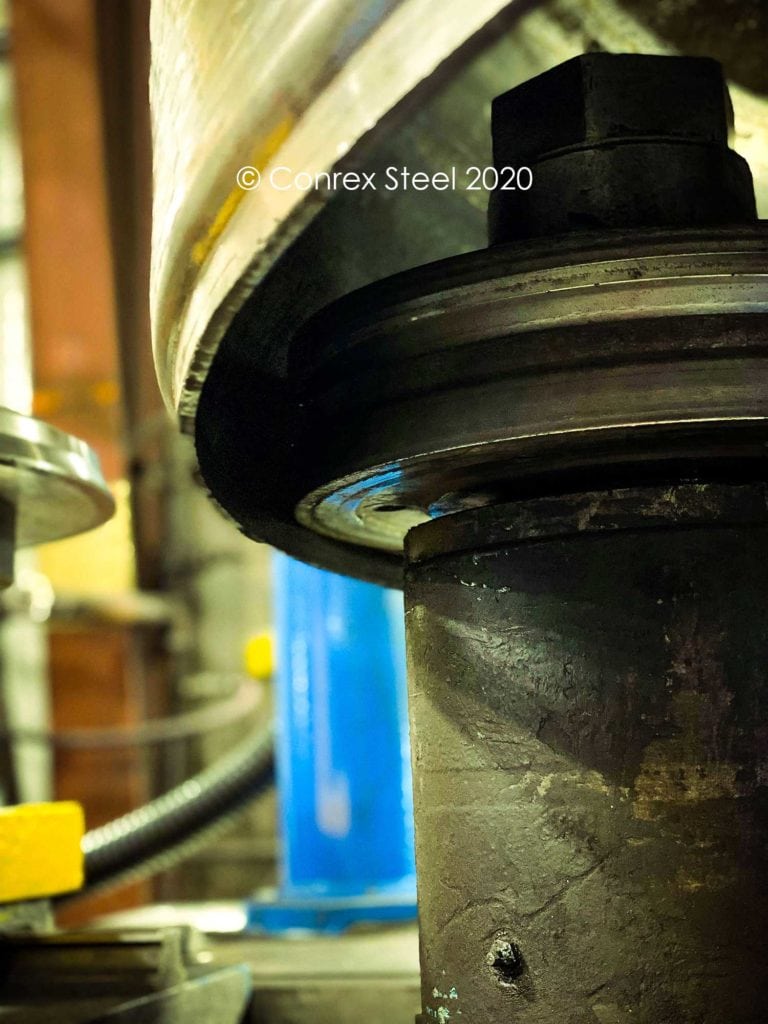 Joggled head being formed by the Joggling machine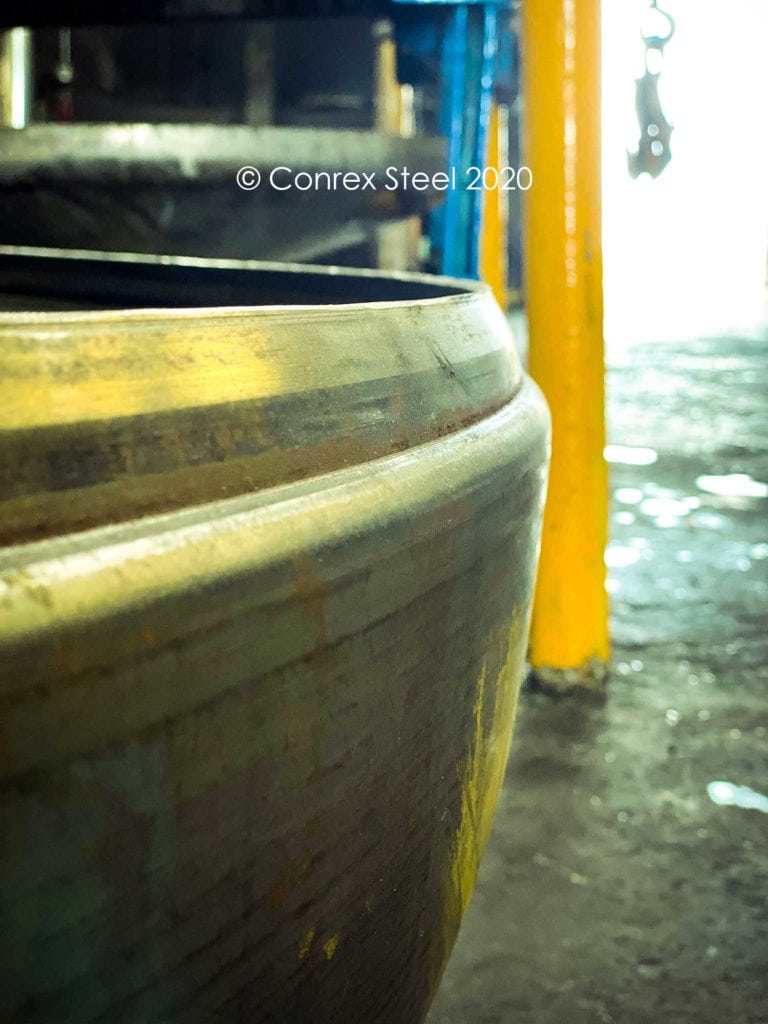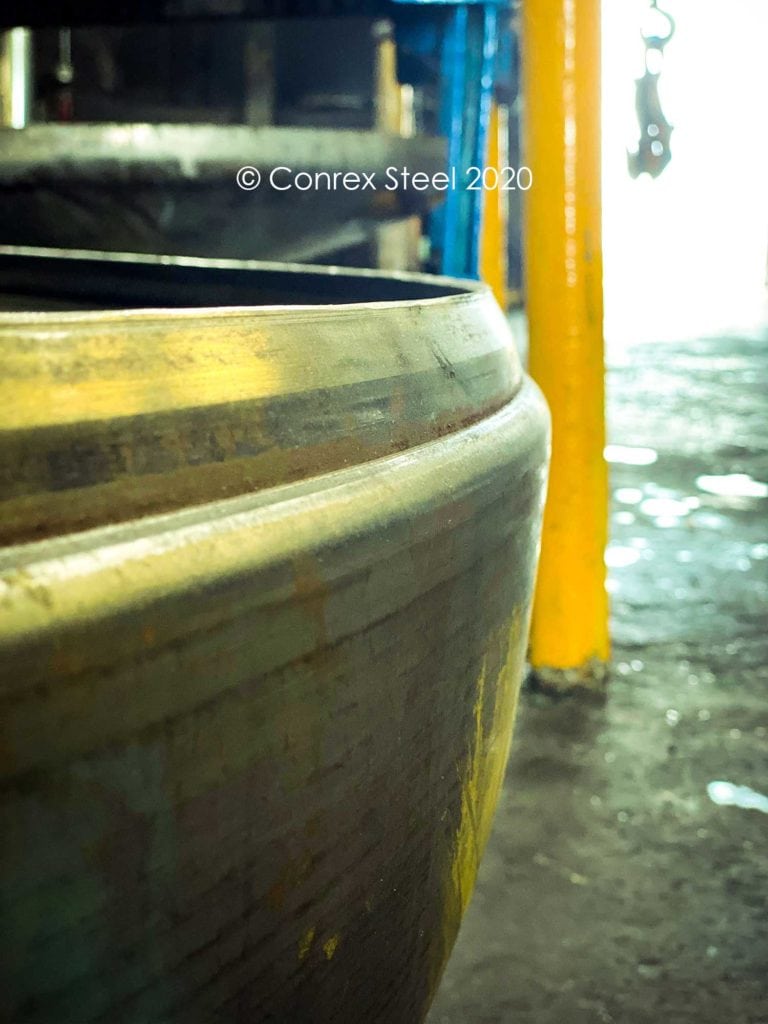 Joggled head edge profile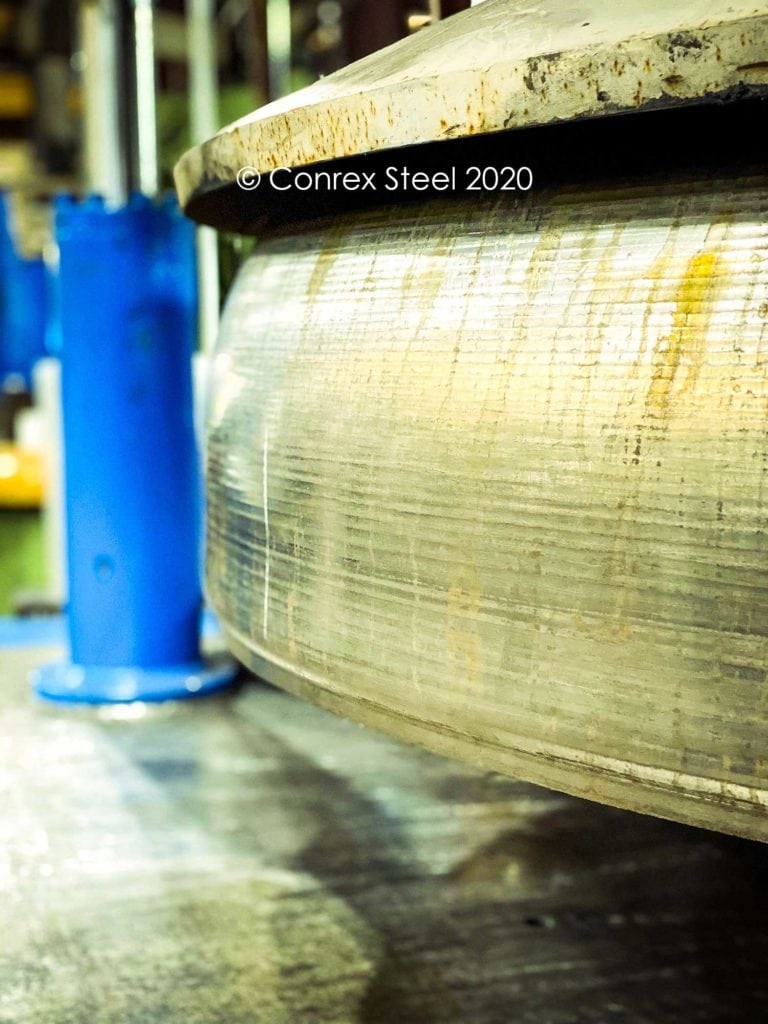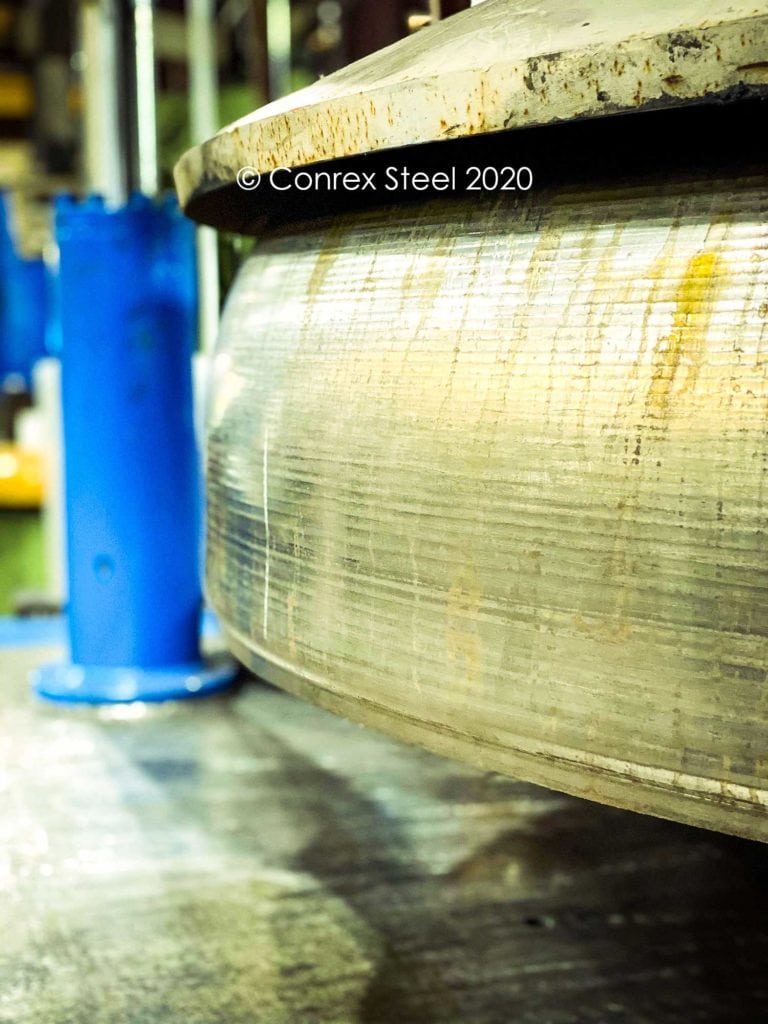 Joggled head being clamped down for trimming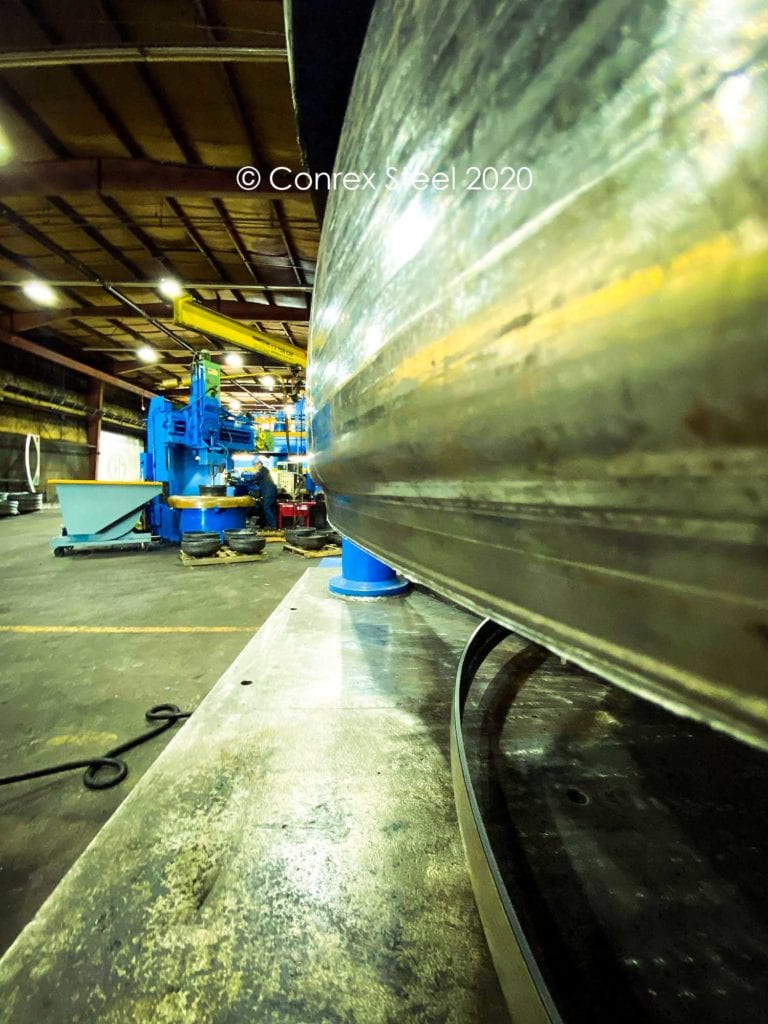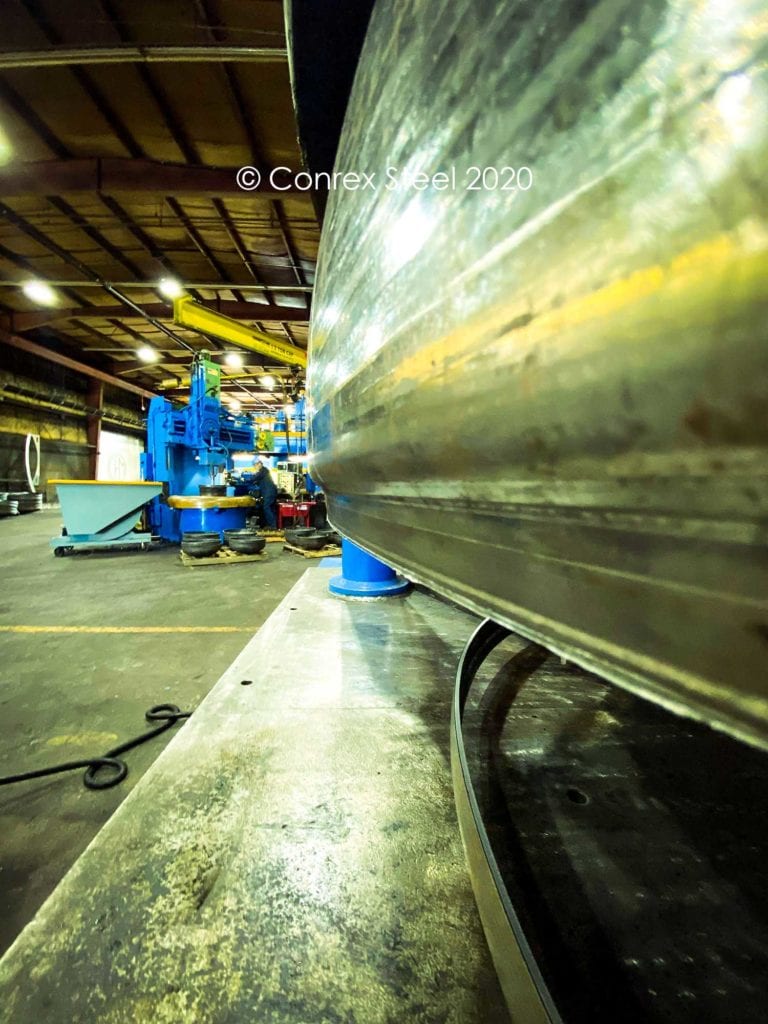 Joggled head just after crimp and cutting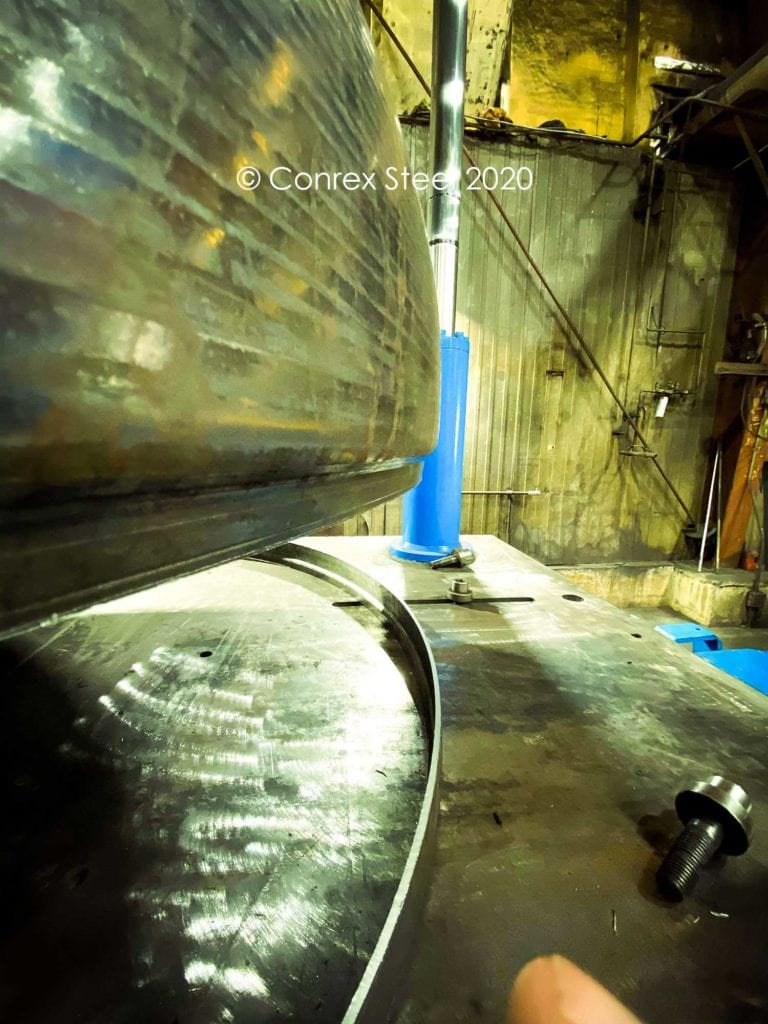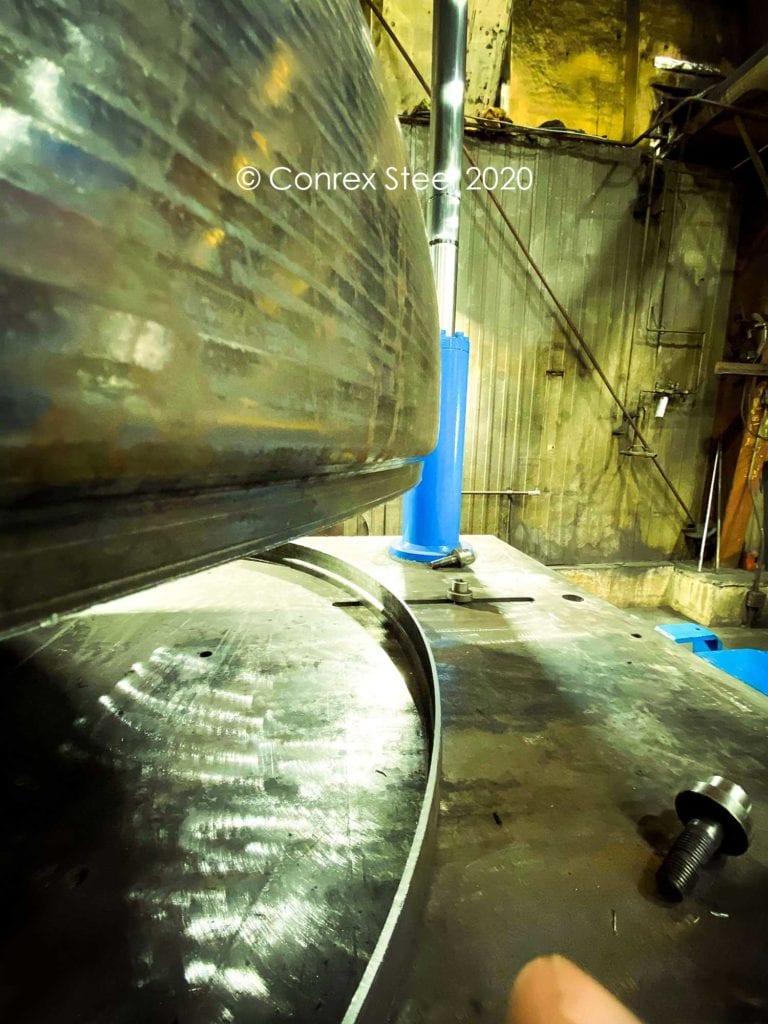 Joggled head just after crimp and cutting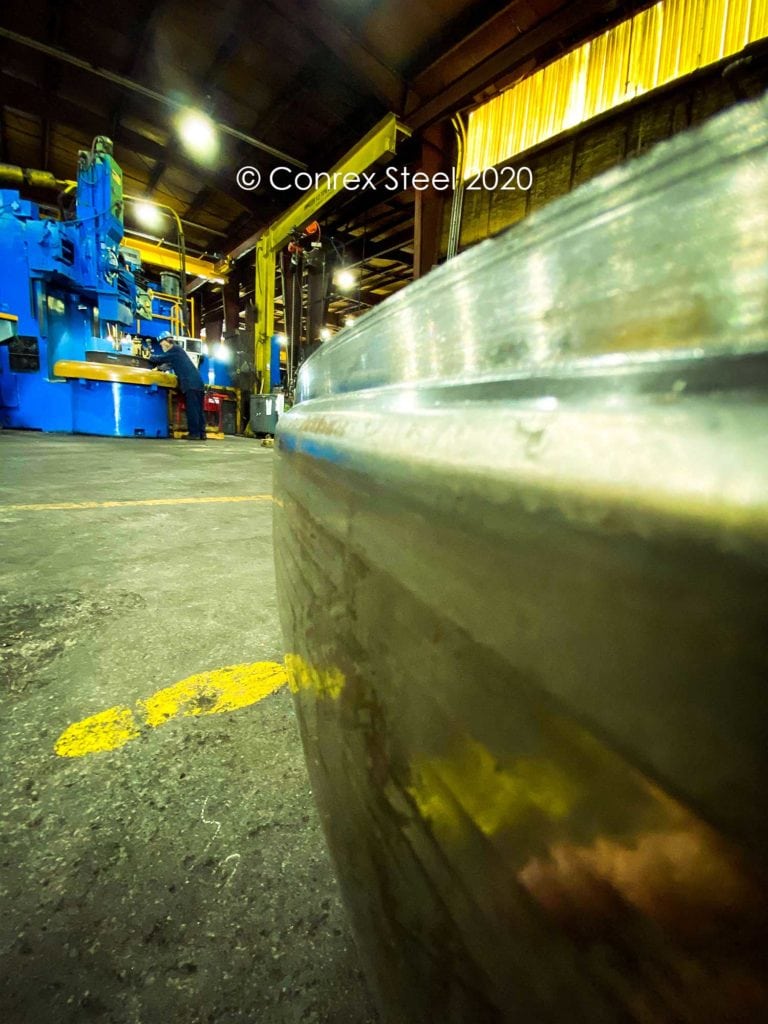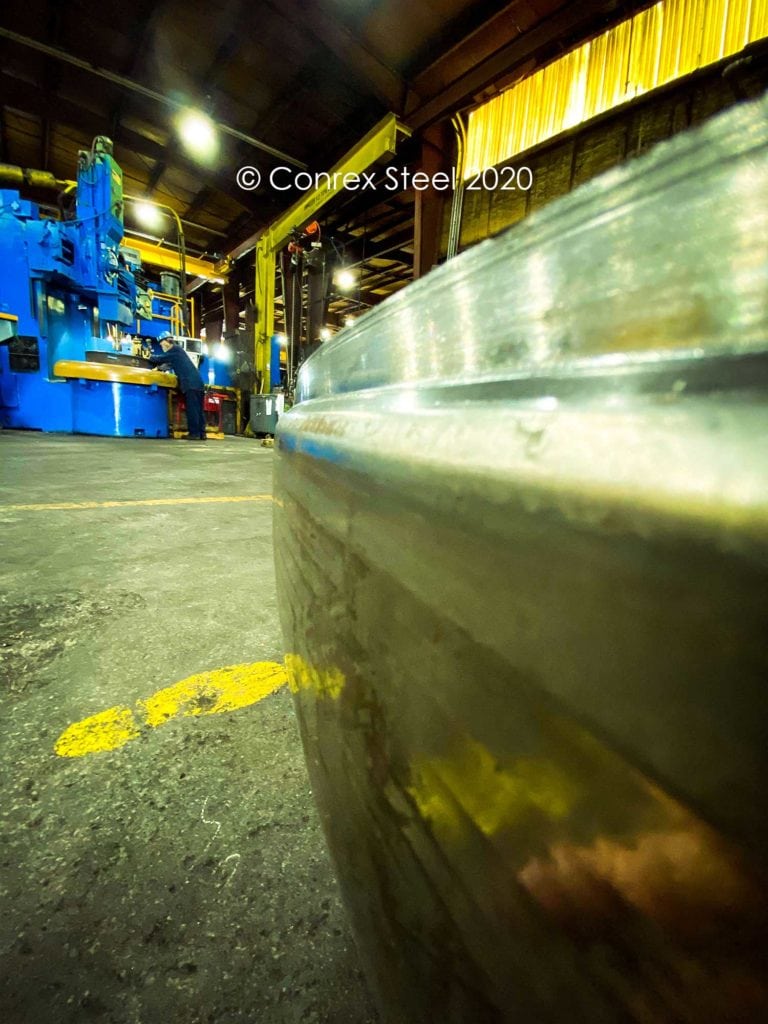 Joggled head edge profile
If you would like to learn more about how joggled heads can work for you, please click on "Request a Quote" or contact us directly at 1-800-387-5820.
Our custom tailored, solutions-based approach to all of our clients' projects is why Conrex Steel is a leader in the tank head Industry across North America, and abroad. Conrex Steel is also known for fabricating Formed Elbows and have new capabilities in Double Curvature and Sphere Forming, Stress Relieving and Shot/Grit blasting, and Joggled Heads. To learn more about our fabrication of conventional tank heads and all of our capabilities, and the additional services, and processes that we offer, you can contact us directly at 1-800-387-5820.