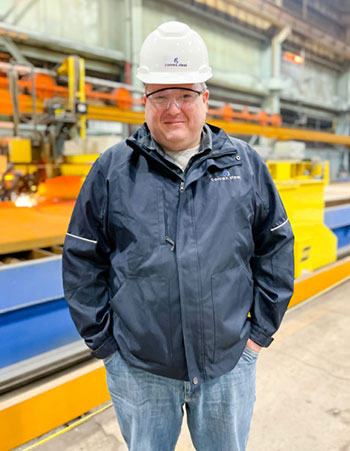 While Joe is a new member of the team here at Conrex, he is by no means new to the industry. We're thrilled that someone with such deep experience has joined us. His hiring is another example of our unfailing commitment to quality assurance.
Specifically, Joe brings more than 25 years of experience in all areas of welding, materials, heat treating, NDE, QA & QC, fabrication, and construction.
He started his career as a welder and continued his education and growth, becoming a welding and materials specialist and site quality manager. As a welding technologist and welding supervisor, his hands-on expertise means you can count on our products to deliver flawlessly every time.
What else makes Joe tick? From playing bass guitar to fishing for bass in the lake, Joe is a true outdoorsman. He enjoys hunting and trapping, and also loves speed sports like F1, NASCAR, snowmobiles, dirt bikes… "Anything with a motor" he says with a smile.
Joe also enjoys reading crime novels as well the study of physics and metallurgy, which have helped shape his career.
Congratulations on joining our team, Joe. We're lucky to have you.