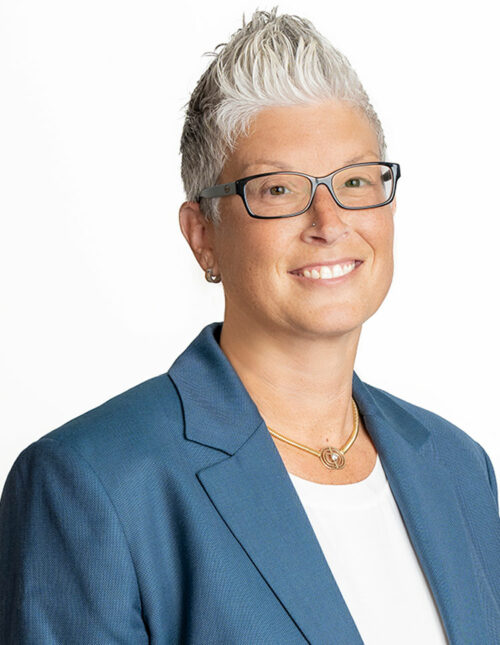 Why has Darlene been such an impressive addition to our leadership team since she joined us last year? Spend 5 minutes with her and you'll know why.
As Vice President Operations for Conrex Steel and Aberfoyle Metal Treaters including Teff-Line Industrial Coating, she calls on her deep client service and customer experience background to keep things running smoothy.
It's the customer service aspect of Darlene's expertise that stood out immediately for us when we were looking for a VP of Operations. If you're already a customer of ours, you know that service is one of the key qualities that sets us apart. (And hey, if you're not yet a customer, you should give us a call and see for yourself).
To us, everyone is a customer, not simply our external friends but within the company as well. Every department is a customer of the next one, and that's an idea Darlene has championed since day one. In a very short time she has become the glue that helps form our leadership team, and through her steady approach, keeps everyone accountable, with a mix of good humour and dedication toward the goals we're striving for together.
Darlene's career has spanned many industries including, Human Resources, Automotive, Sustainable Energy, and Events. It's this broad range of experiences that makes Darlene the perfect leader to help us shape the future of Conrex.
"Darlene has an appetite to get things done," says Conrex Steel President, Larry Harrison. "I really value her leadership and boundless energy. We're committed to strengthening our position as leaders in the industry by consistently delivering the highest level of customer service. That means on time, as promised, with the quality you've come to trust from us. Darlene gets it, and she makes sure we're living up to that promise every day."
When she's not busy with all things Conrex, Darlene spends some of her time volunteering for the cause of animal wellness. (arts and culture, humane rights…)