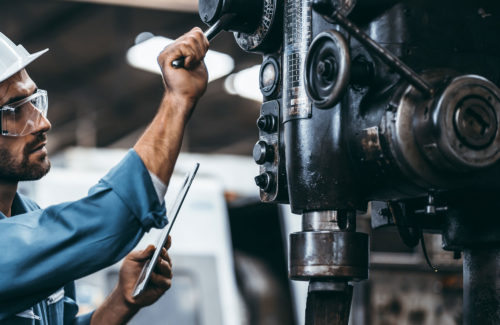 Conrex Steel Ltd. and C.E. Macpherson Division is a North American based company providing world-wide service. With over 150 years of engineered driven expertise Conrex Steel is a recognized leader within the tank head industry. With Conrex Steel's unique head forming, fabrication and heat-treating capabilities, we offer a diversified range of products. Head diameters begin at 6 5/8″, with few dimensional limitations on large segmented constructions. Pressure vessel heads and tank ends are available in a broad range of sizes, shapes, thicknesses and material specifications. A unique aspect of the capability to form heads is that it is largely still a production floor skill, Know-how and decades of experience by dedicated upper management, engineers and employees within the Conrex organization is what sets us apart from other companies. Combining skill, proficiency and experience with machinery, technology and state-of-the-art facility ensures our continued success in providing our customers with customized, high-quality products and services. We are a custom fabricator known for quality, accurate lead times and outstanding customer service.
Job Description
Conrex Steel is looking for a Millwright/Industrial Mechanic with an Engineering mind.  This person would be responsible for problem solving "out of service" equipment, overhaul and repair of fabrication machinery, Preventative Maintenance (while working with the maintenance person), assist in training Plant personnel on new machinery or machinery enhancements, facility and machinery compliance with regulations, creating drawings when required, and back up to robotic programming.
Assets for this role – understanding of CAD software, ability to get your hands dirty with machinery (fabrication shop), understanding of hydraulics, ability to understand machinery blueprints/drawings/schematics to determine work procedures, experience in operating hoisting/lifting devices (i.e. cranes/forklifts), knowledge of pressing metals, previous experience as a millwright or maintenance, basic knowledge of MS Excel and Word, SolidWorks.
Characteristics;
Logical, intellectual curiosity, creative/imaginary solution thought process.  Someone looking for a long-term career in a company with a long history.
Duties and Responsibilities
Maintain Equipment
Involved in monitoring and maintaining plant equipment and machinery to ensure that it's running as required. Work with the Plant Manager and Maintenance person to fix any mechanical issues with the equipment (such as Presses, Flangers, Cranes, Furnaces, Welding equipment, etc.)
Plans, directs, and coordinates activities concerned with construction, modification, and maintenance of equipment and machinery in industrial plant: Establishes standards and policies for pollution control, installation, modification, quality control, testing, operating procedure, inspection, and maintenance of equipment, according to engineering principles and safety regulations.
Directs maintenance of plant equipment and machinery and coordinates requirements for new designs, surveys, and maintenance schedules.
Prepares bid sheets and contracts for construction and facilities acquisition.
Inspect and examine machinery and equipment to detect and investigate irregularities and malfunctions
Install, troubleshoot and maintain power transmission, hydraulic and pneumatic systems, and programmable logic controls
Tests newly installed machines and equipment to ensure fulfillment of contract specifications.
Review Project Plans
Review project plans prepared by the VP of Engineering to ensure that timelines and blueprints are met and that cost estimates tie in with the budget. This person will interpret developments along the way and provide advice and guidance for any necessary changes.
Ensure the Facility Complies with Regulations
Responsible for ensuring the facility is compliant with the relevant regulations and by working with the Plant manager ensure that regular check-ups are carried out to verify that machinery and processes are safe or certified.
Note: This role reports to the Vice President of Engineering but partnered with the Plant Manager.
If this job is for you, please submit your resume to Corinne@conrexsteel.com