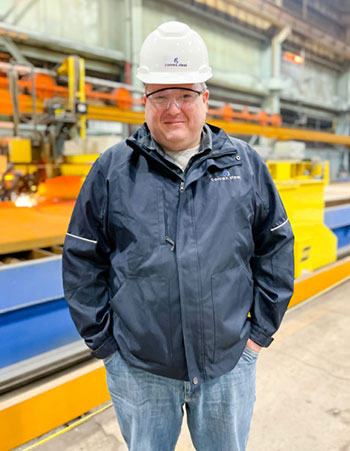 While Joe is a new member of the team here at Conrex, he is by no means new to the industry. We're thrilled that someone with such deep experience has joined us. His hiring is another example of our unfailing commitment to quality assurance.
Specifically, Joe brings more than 25 years of experience in all areas of welding, materials, heat treating, NDE, QA & QC, fabrication, and construction.
He started his career as a welder and continued his education and growth, becoming a welding and materials specialist and site quality manager. As a welding technologist and welding supervisor, his hands-on expertise means you can count on our products to deliver flawlessly every time.
What else makes Joe tick? From playing bass guitar to fishing for bass in the lake, Joe is a true outdoorsman. He enjoys hunting and trapping, and also loves speed sports like F1, NASCAR, snowmobiles, dirt bikes… "Anything with a motor" he says with a smile.
Joe also enjoys reading crime novels as well the study of physics and metallurgy, which have helped shape his career.
Congratulations on joining our team, Joe. We're lucky to have you.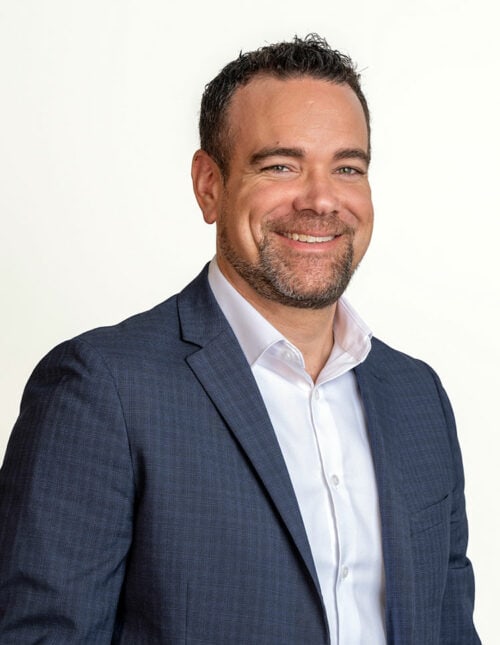 It's no surprise that Nick has become such a key leader here at Conrex Steel. His experience in business development is vast, and his easy, warm, approachable style is the perfect fit for what we stand for as a company.
Last month marked Nick's fourth anniversary with our team, beginning first as Canadian Sales Director followed by his promotion to North American Sales Director this time last year.
Nick is a top sales performer, which is a fancy way to say, he knows what it takes to ensure our customers are well served by delivering quality products on time, every time, as promised. And of course, it goes beyond just doing what you say you're going to do. To us, those are simply the table stakes of doing business properly. It's Nick's deep expertise that truly makes him a valued partner in our customers' business. As part of our team, he drives solutions and innovations, to provide service that goes above and beyond.
He's an awesome dad to three amazing kids, and still has time for his other two passions: "everything football", says Nick "and music".  Nick's accomplished on the piano and guitar, writing original songs and performing.
His philosophy? "Live life deliberately," he says. "Have a vision and a plan for your ideals and make sure you're always making purposeful decisions to get to the next step of your journey".