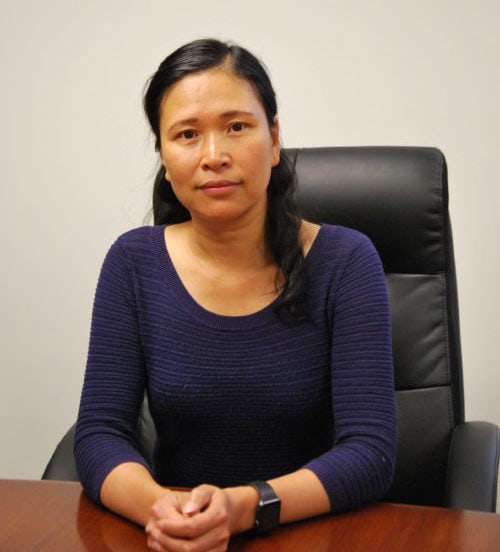 The Conrex Steel team would like to congratulate their Quality Manager, Ling Tang for receiving Metal Forming Magazines "Women of Excellence" Award in their upcoming November issue. Ms. Tang is responsible to ensure Conrex Steel is qualified and certified for ASME standards. She also maintains and creates all welding procedures, reviews all drawings at the quote stage to ensure capabilities and quality components are achievable, creates all engineered drawings for Conrex dies and is responsible for guaranteeing Conrex's quality procedures are met daily ensuring that all plant inspectors meet the highest required level of knowledge. Mihail Sindile, Vice President of Engineering, states that "Ms. Tang's dedication and experience is vital to our success, and we value her contribution to our growing business". Please join us in recognizing Ling Tang for this prestigious award!
About Metal Forming Magazine
Metal Forming Magazine is an industry leading publication that reaches 53,000 readers monthly. To view Ling's achievement in Metal Forming Magazine November 2019, release please head to https://www.metalformingmagazine.com/assets/issue/images/2019/11/digital/#p=1
About Conrex Steel Ltd.
Conrex Steel Ltd. is an ASME Code Head Fabricator for the Tank & Pressure Vessel industry. They are also known for fabricating Formed Elbows and have capabilities like Stress Relieving and Shot/Grit blasting. Check them out at www.conrexsteel.com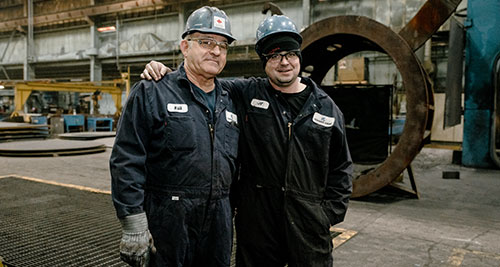 Are you looking for a rewarding position at an established company with a long history of quality and customer satisfaction? Conrex Steel is currently looking for an experienced Welder-Fitter at our Etobicoke plant location.
Conrex Steel is a North American based company providing world-wide service. With over 150 years of engineered driven expertise, Conrex Steel is a recognized leader within the tank head industry.
With over 100,000 sq./ft of production space and Conrex Steel's unique head forming, fabrication and heat-treating capabilities, our team offers a diverse range of products and services.
Job Description – Welder-Fitter
Primary Function – To work with our team in a safe manner to fit, assemble and weld fabrications of a repetitive nature where the methods of assembly has already been established and which final product may be subjected to x-ray and/or pressure tests.
Tools and Equipment – Cranes, grinders, hand burning torches, various types of welding machines, arc air gouger, hand tools such as hammers, pneumatic scaler, clamping devices, shields, goggles, squares, etc. Measuring devices, blueprints, sketches, templates, etc. welding positioner. Necessary protective equipment.
Materials – Various types of weldable materials such as plate (such as carbon steel, stainless and clad), shapes, castings, forgings, pipes, electrodes, flux and wire, gases etc.
Source of Supervision – Foreman, directed by Lead Hand as required.
Direction Exercised – Helpers as required
WORKING PROCEDURE
Receives blueprints, instructions and/or work card from foreman or Lead Hand.

Locates and moves materials to and from workstation.

Reads blueprints, sketches, templates etc.

Checks materials for correctness.

Performs mark off necessary on standardized assemblies, gas cuts with hand torch, straightens, grinds, and fits parts or pieces in accordance with instructions or specifics.

Preheats, tack welds, clamp, braces etc.

Checks job and corrects fit up where necessary.

Burns sections to facilitate fitting and burns bevel.

Uses jacks, turnbuckles, measuring equipment, hammer, sledge clamps and bolts.

Welds areas that will be enclosed before completing fit up.

Marks surfaces and identifies as required.

After inspections, makes necessary repairs and adjustments.

Recognizes and reports defects in material tools and equipment.
Candidates must successfully complete a weld test which can include Low Hydrogen Manual welding and arc air work in accordance with the requirements of the T.S.S.A and the ASME code.
If this job is for you, submit your resume to Corinne@conrexsteel.com no later than November 20, 2019.